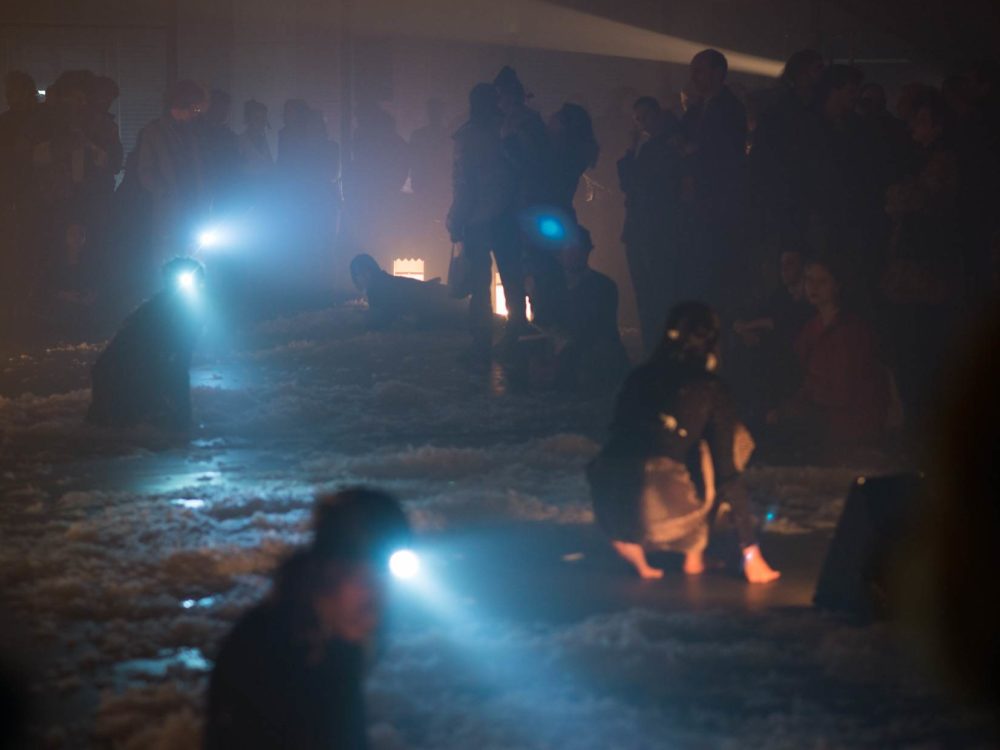 Tissues I: A Prologue
Tissues I: A Prologue is a site-specific composition for 2 opera singers, 8 performers and 3 connected spaces commissioned by Biennale of Moving Image Geneva 2018, premiered on November 10th 2018 at Sicli Pavillion in Geneva, Switzerland. It's written, composed, directed and co-performed by Pan Daijing.
Drawing upon the evocative potential of nonlinear storytelling, Tissues I diffuses a psychologically-charged narrative through an assemblage of drone-like sounds, movement and the human voice. Statuesque opera singers utter songs at times unintelligible, escalating moments of melancholy into a cathartic rage and imploding violence. At once brutal and fragile, beneath this haunting vision is the resonating warmth of love.
Outside the infinite musicality of nerve waves, exposed to the boundless hunger of atmosphere, to the absolute cold.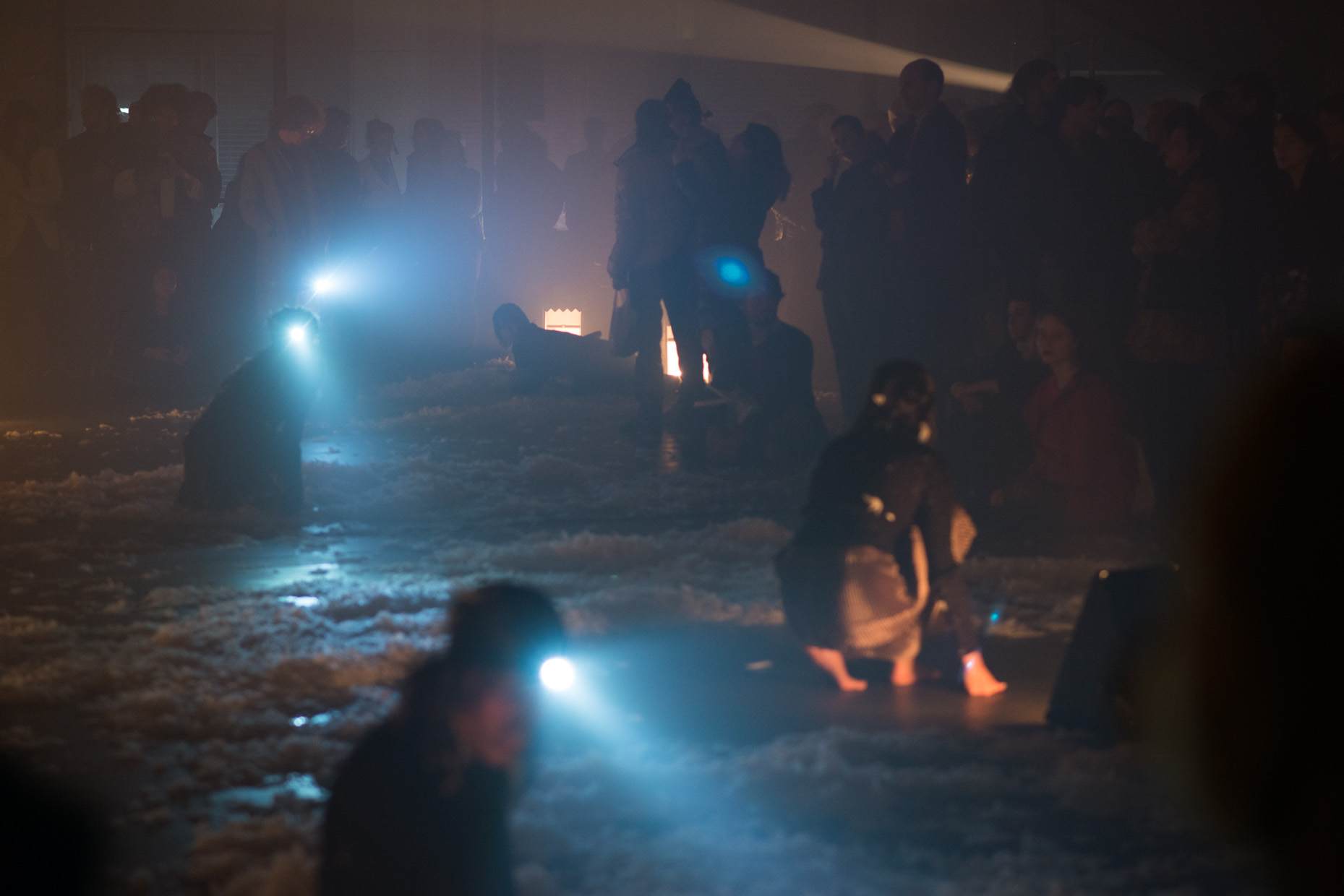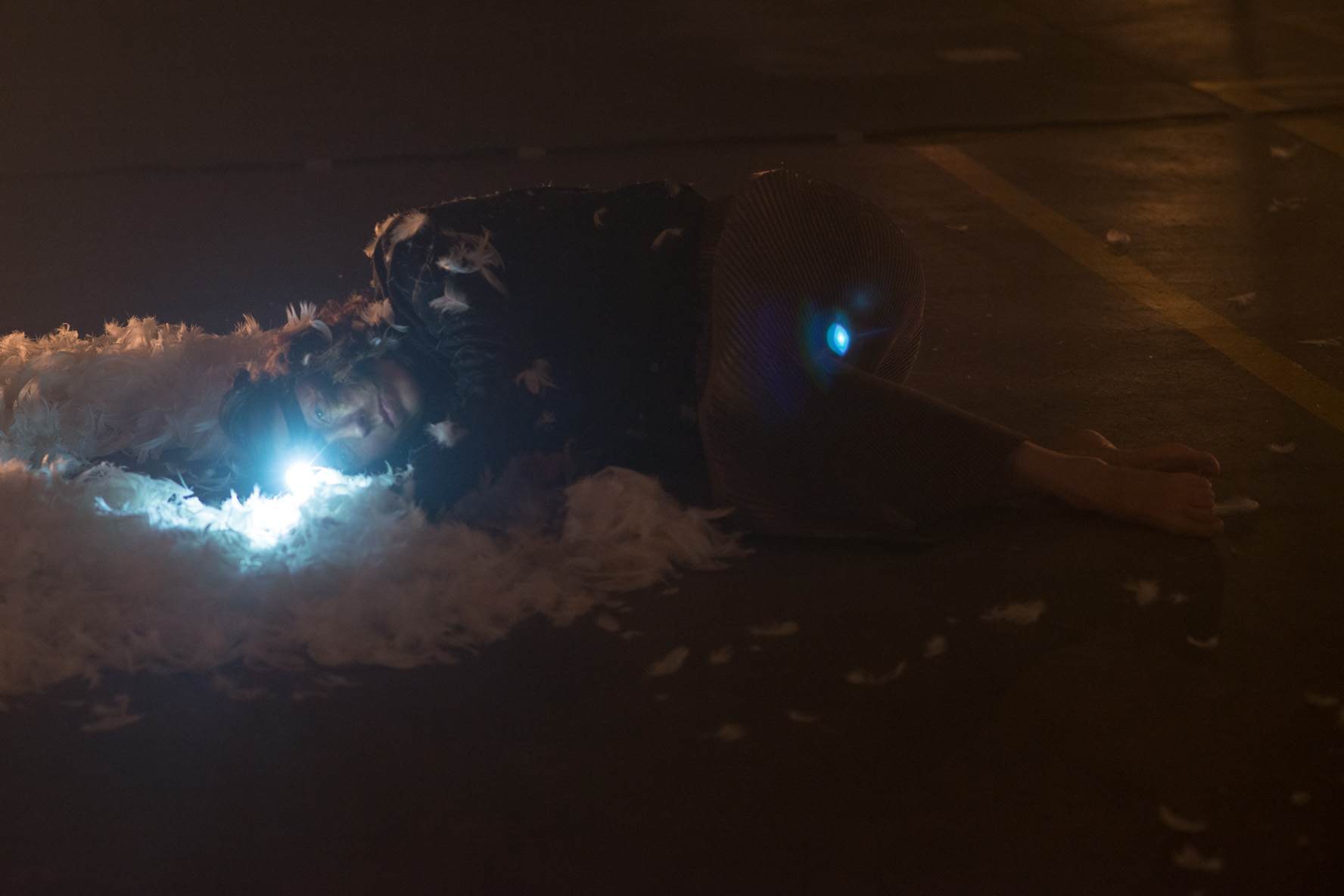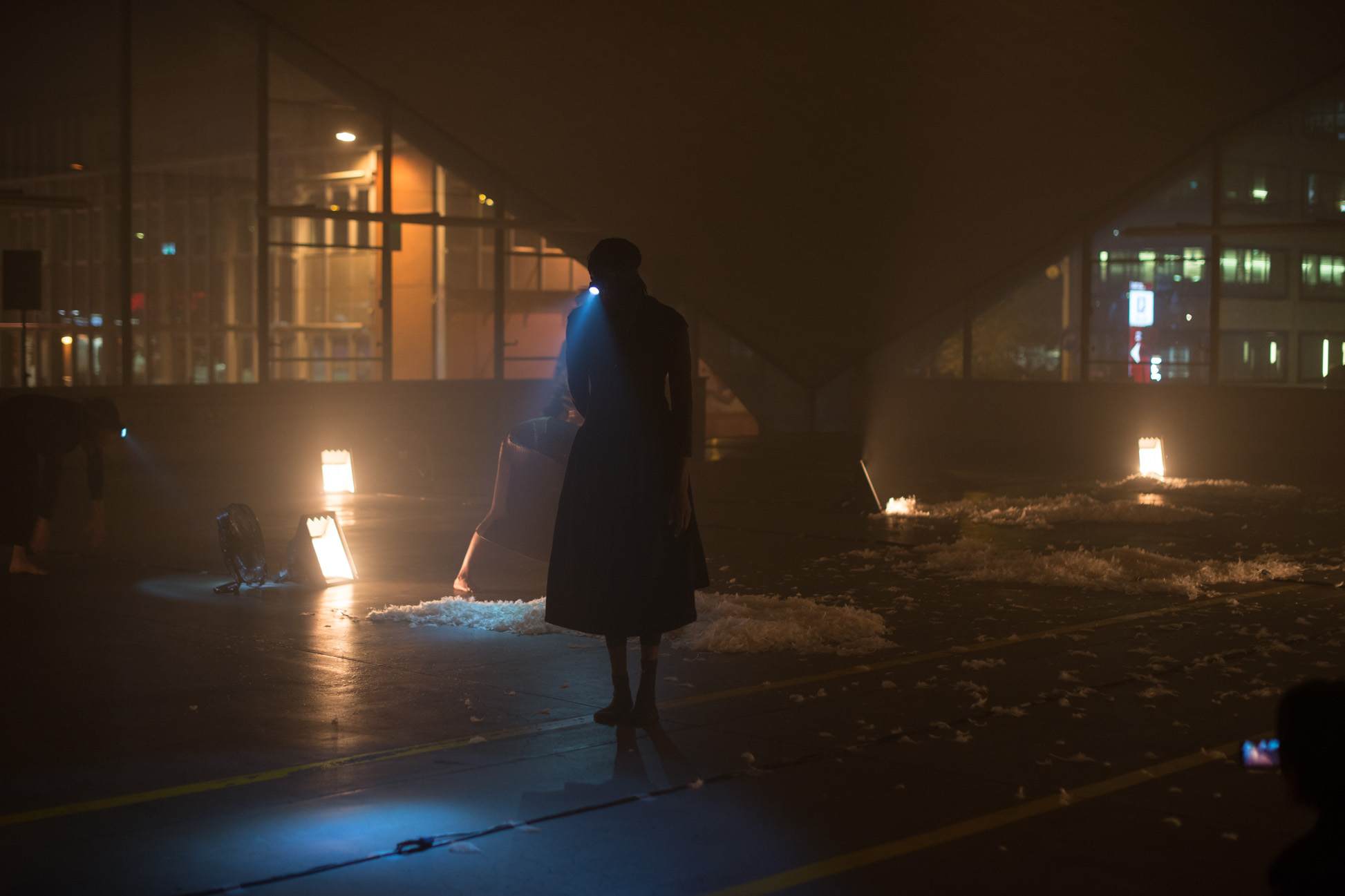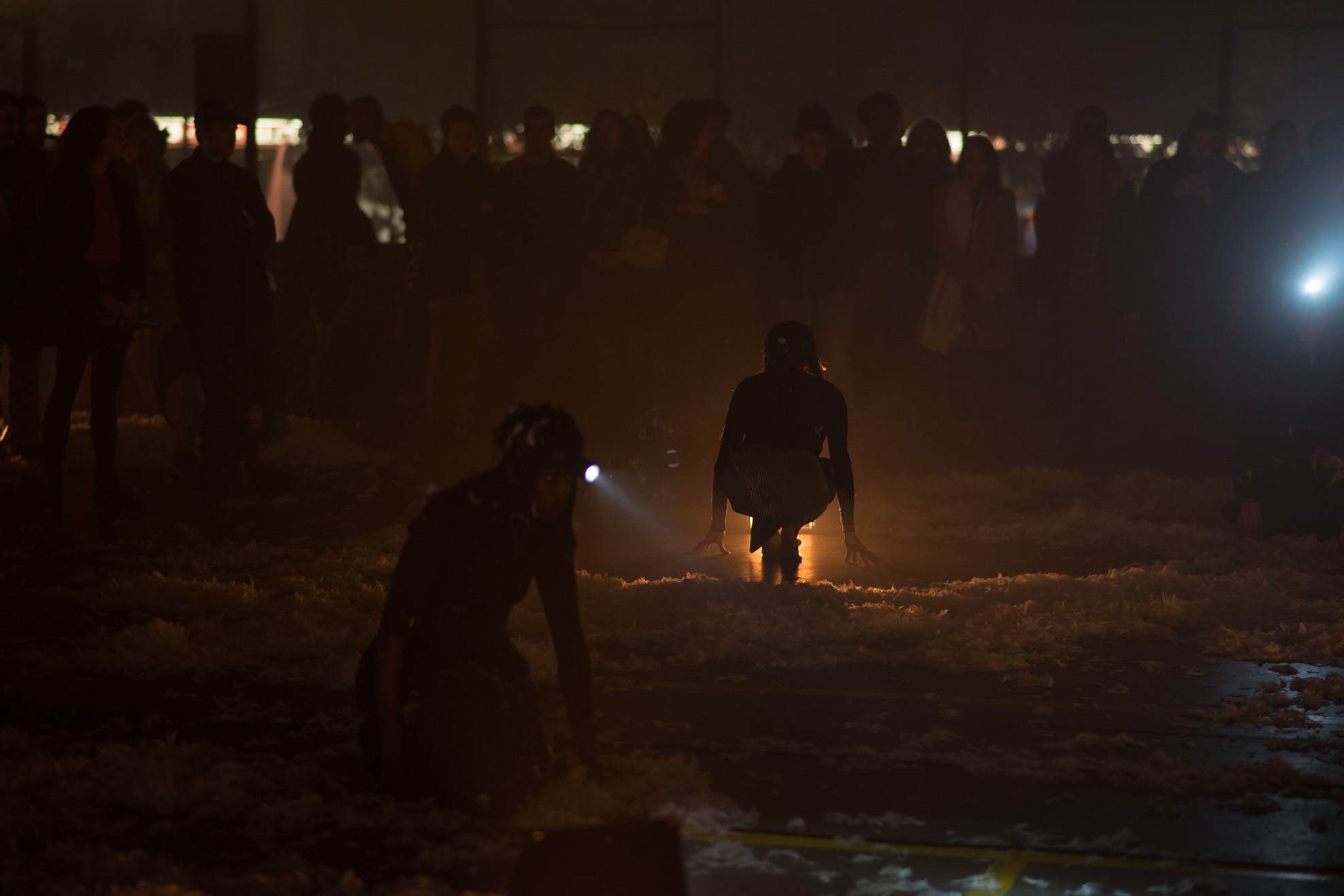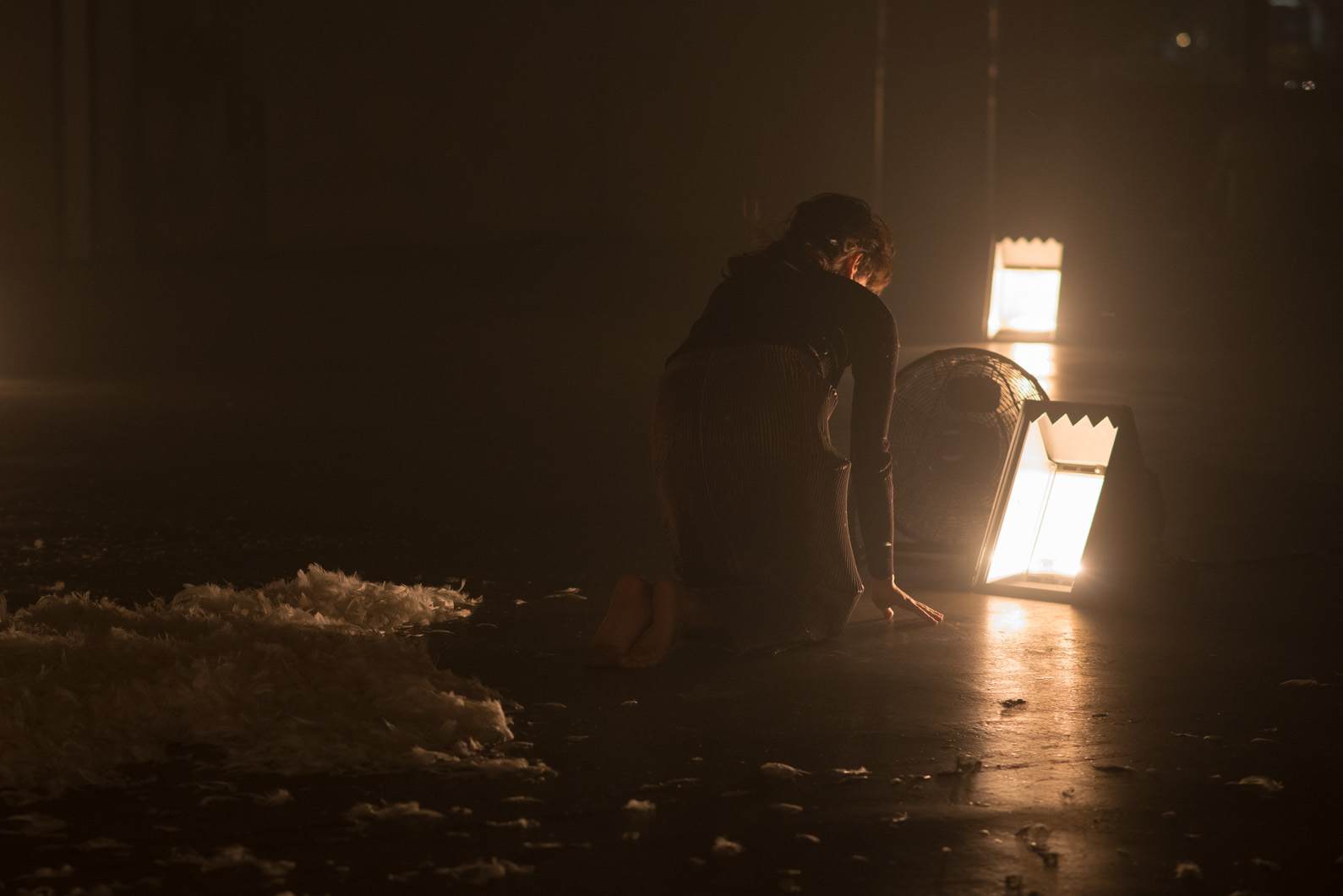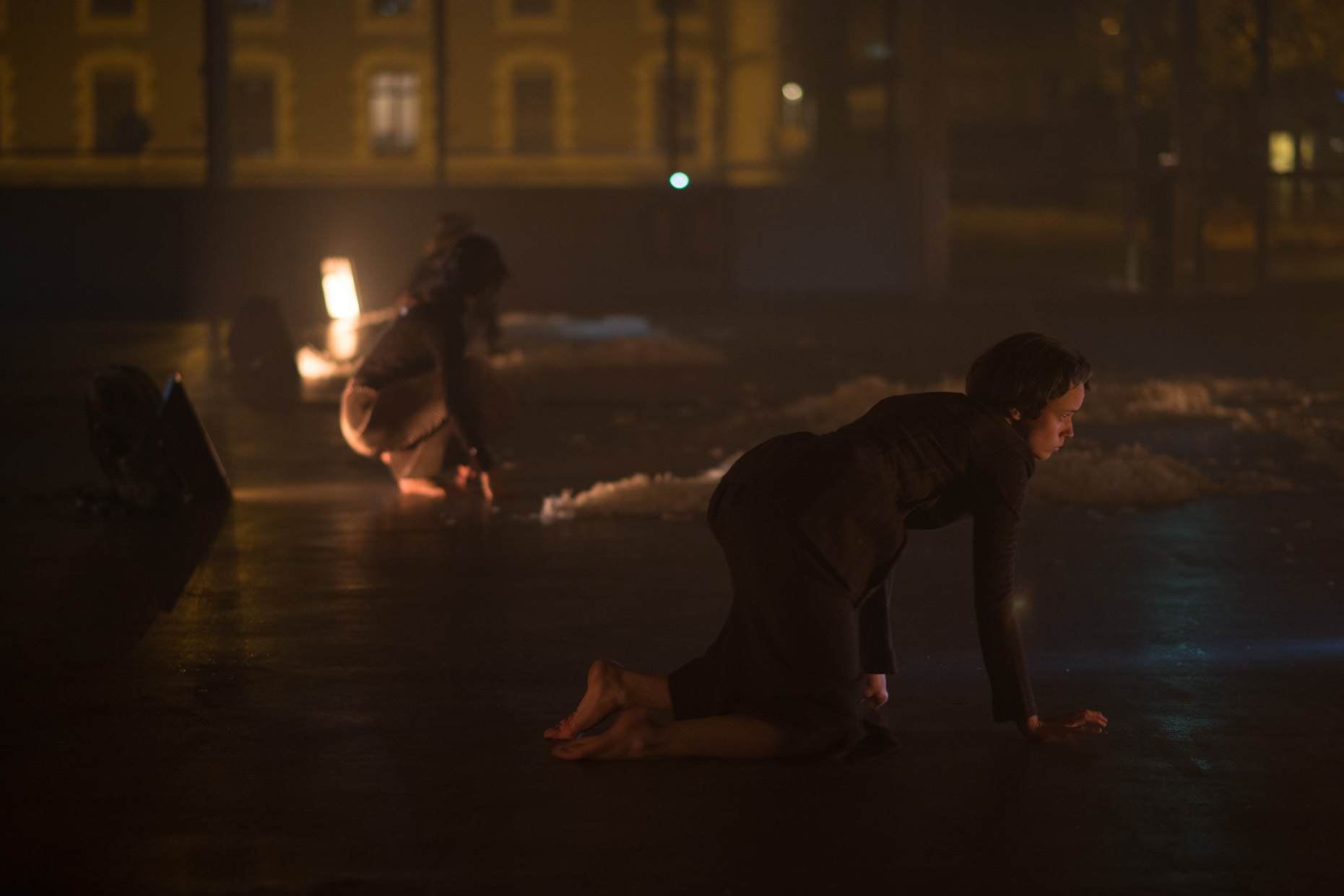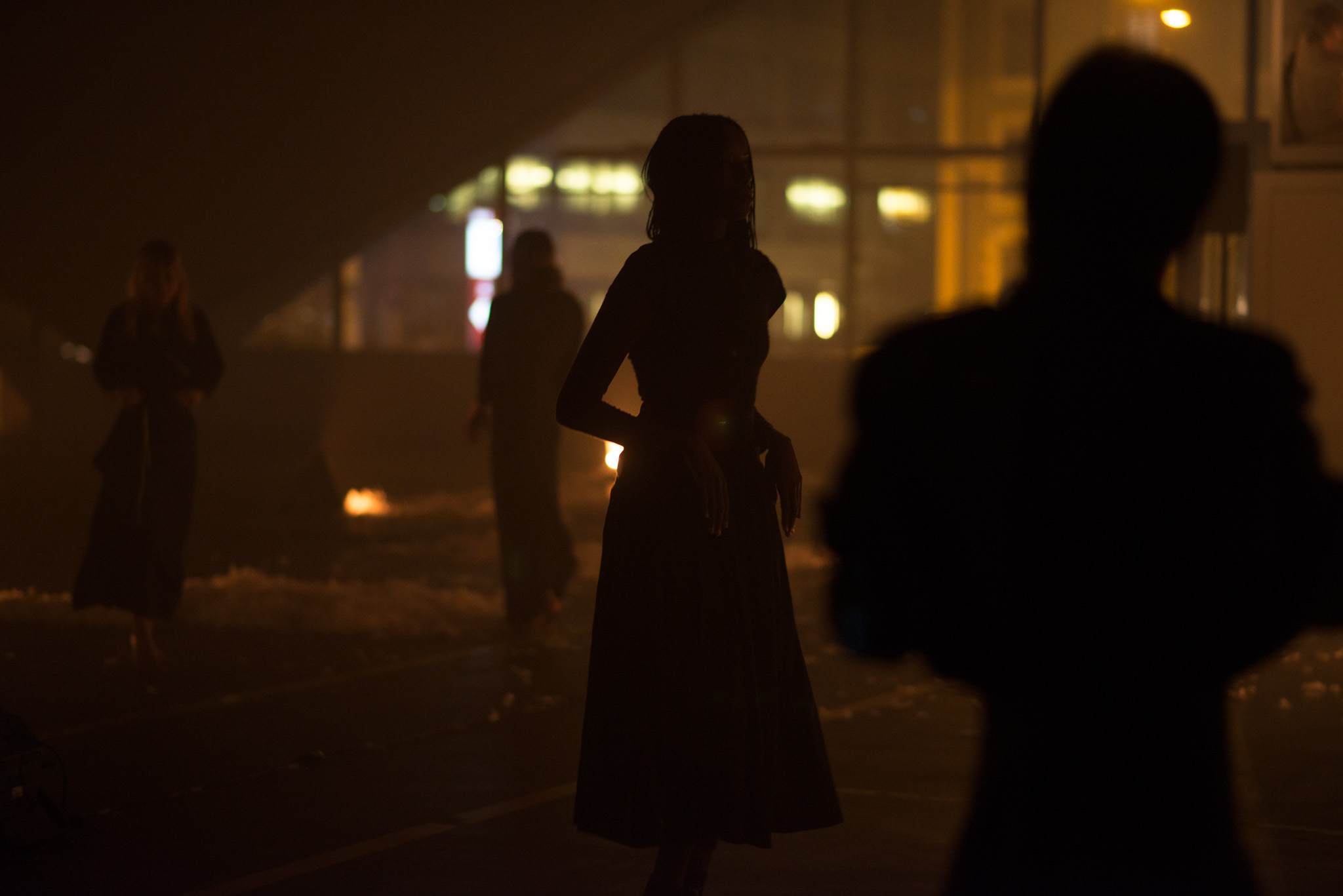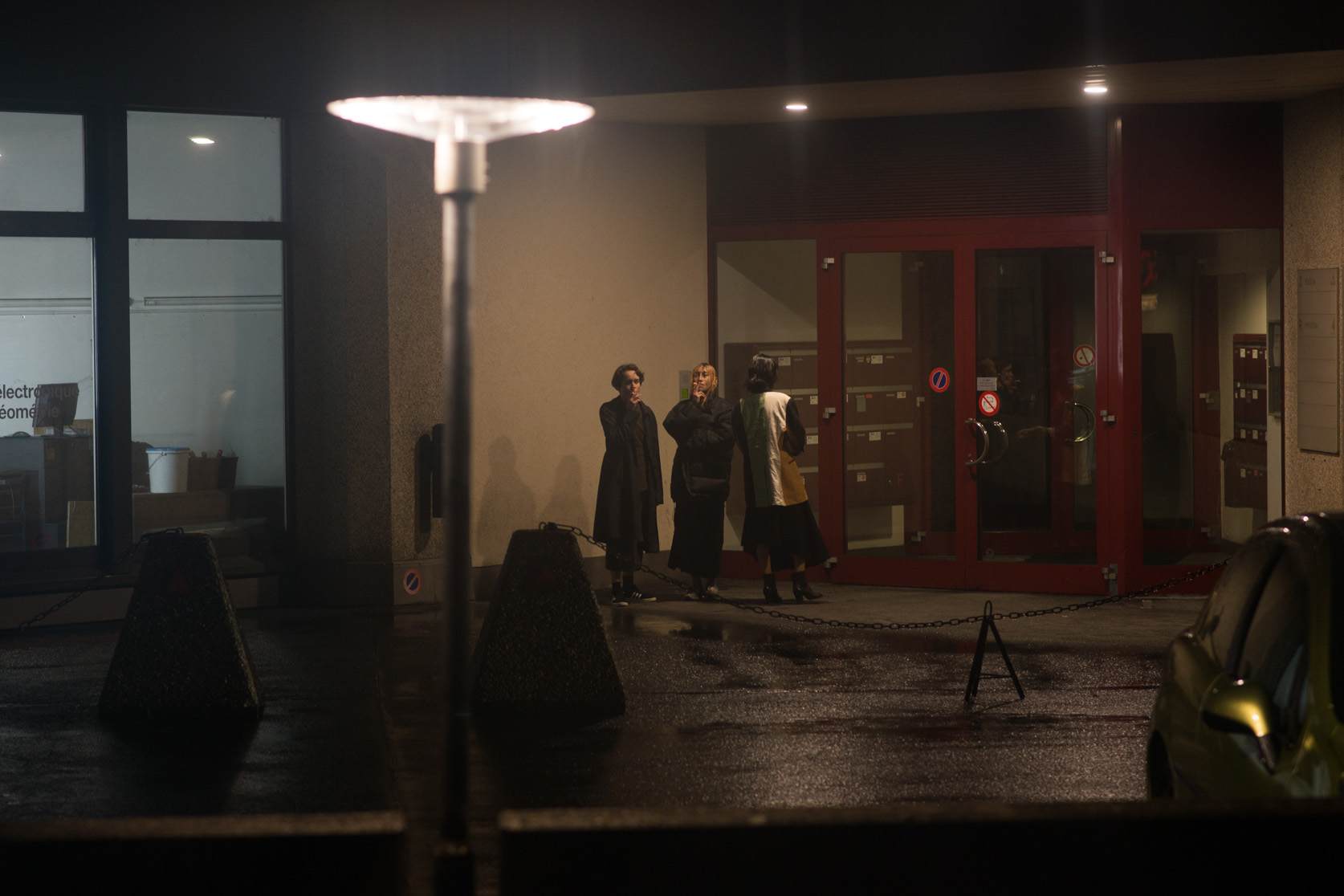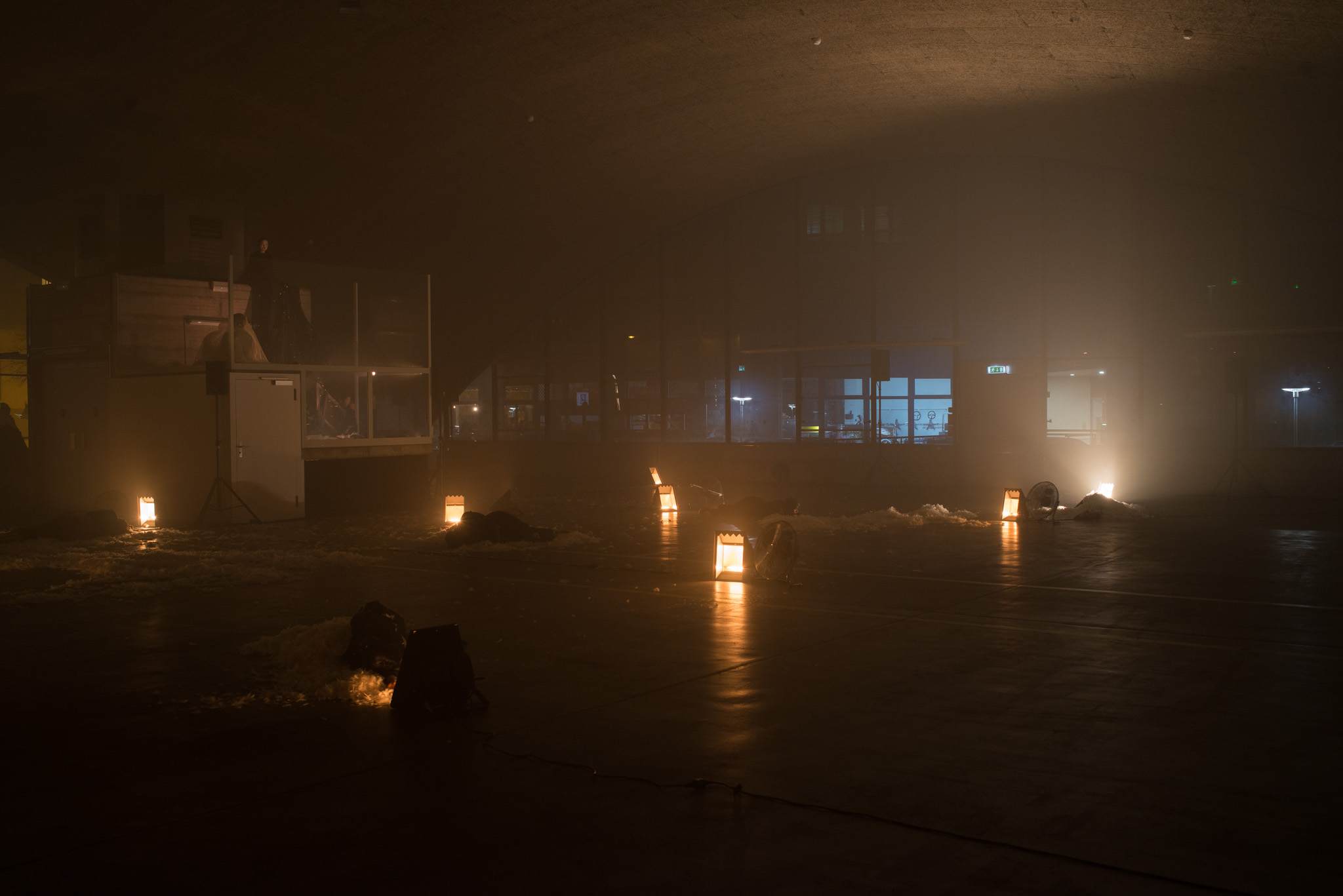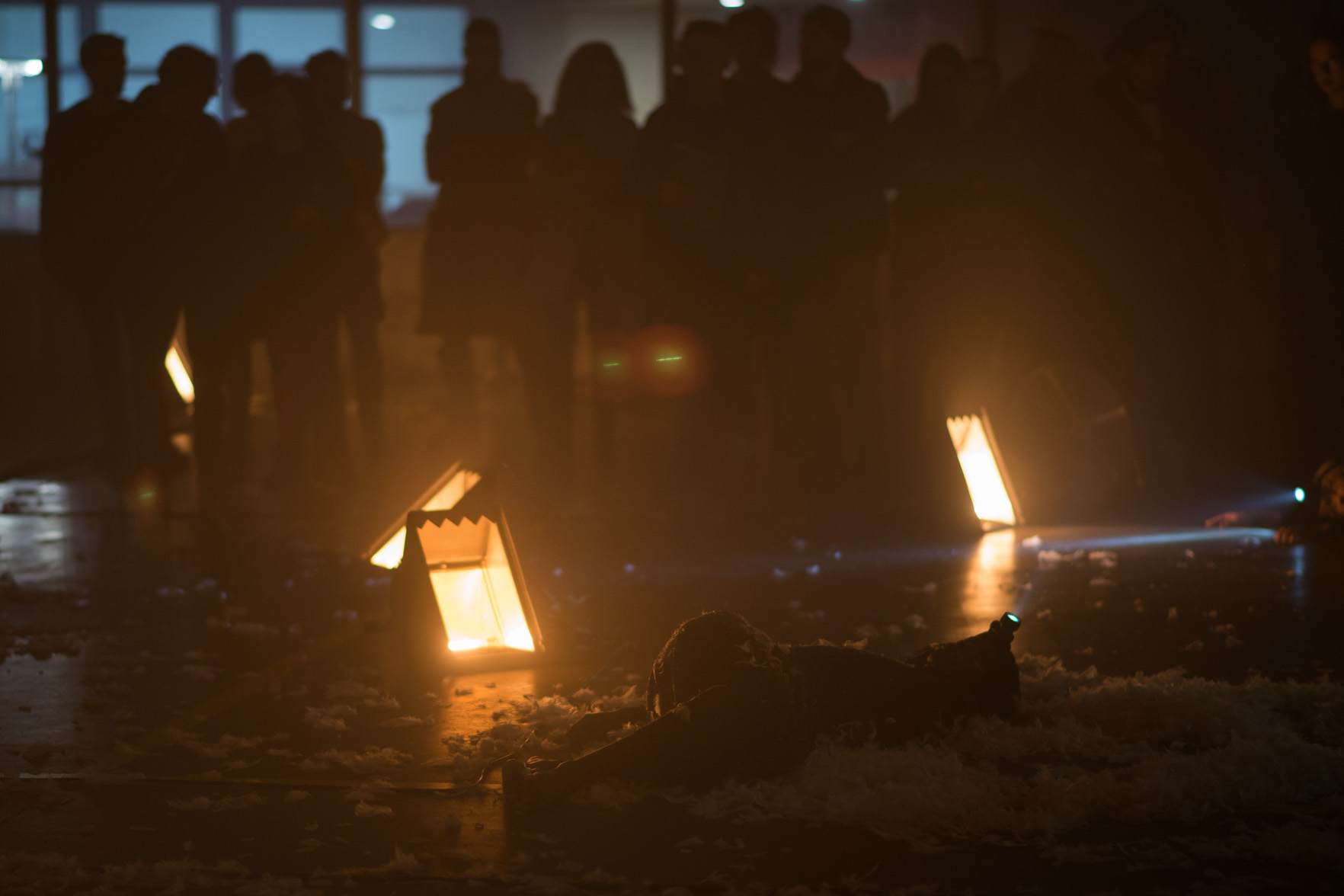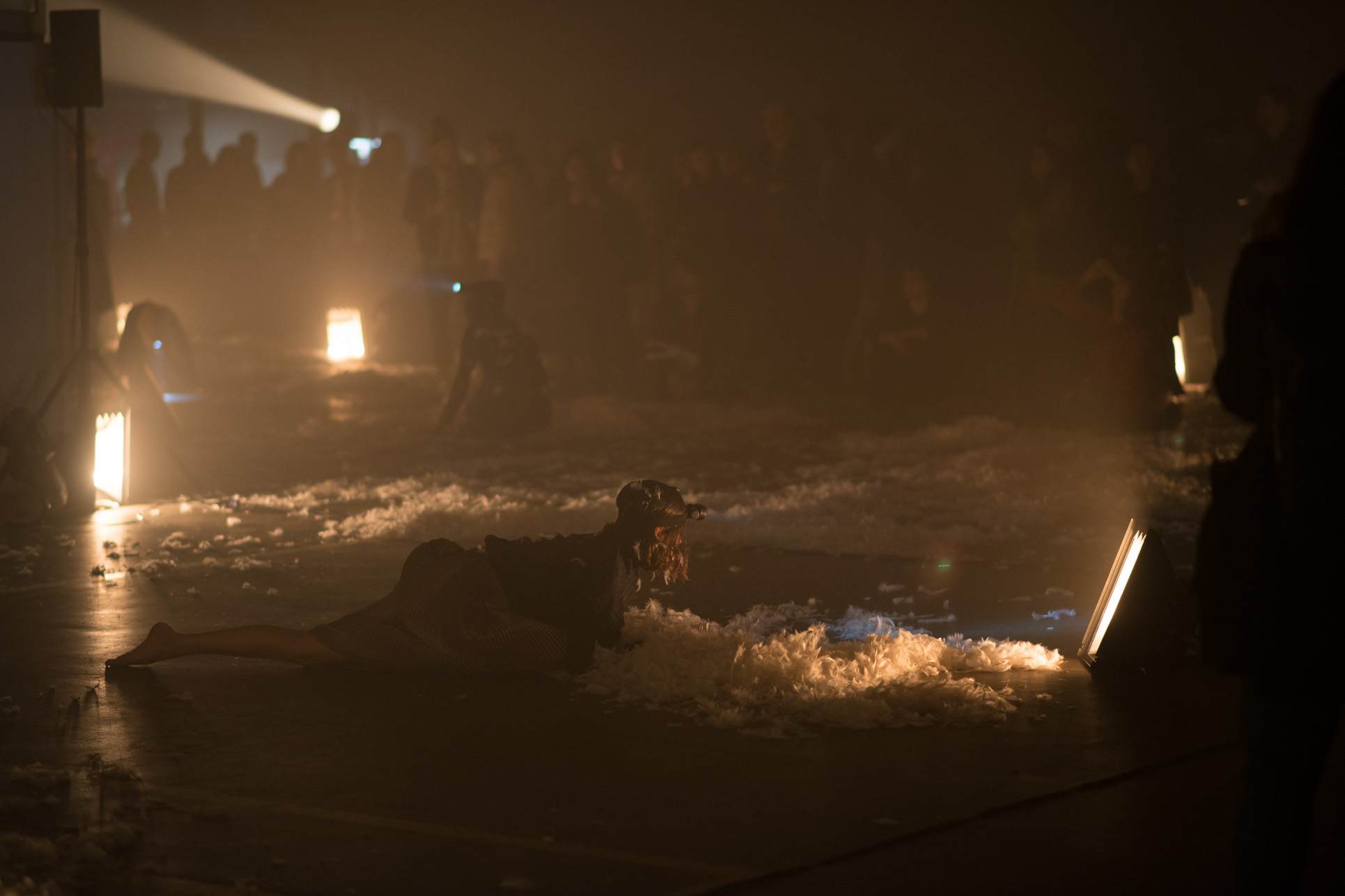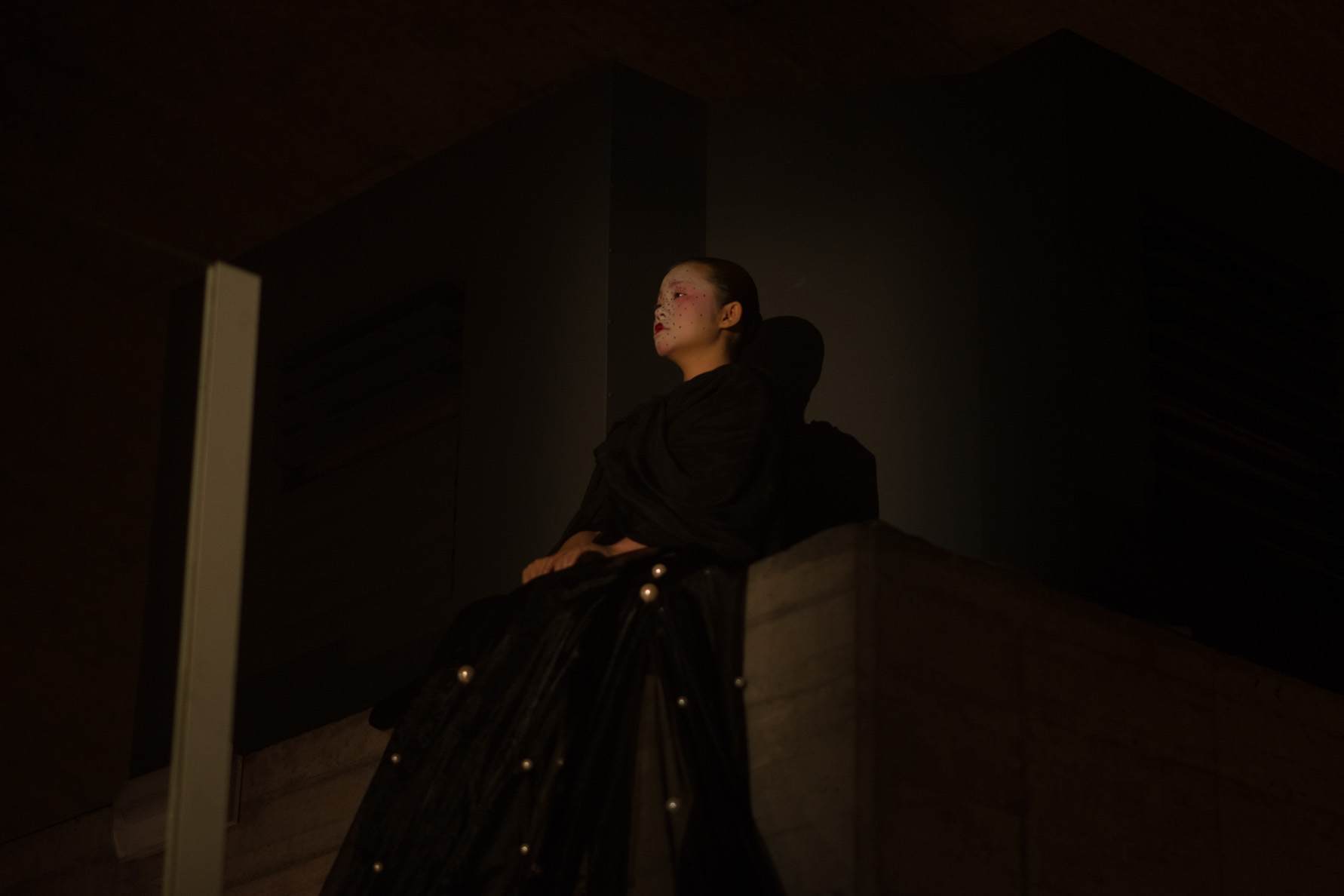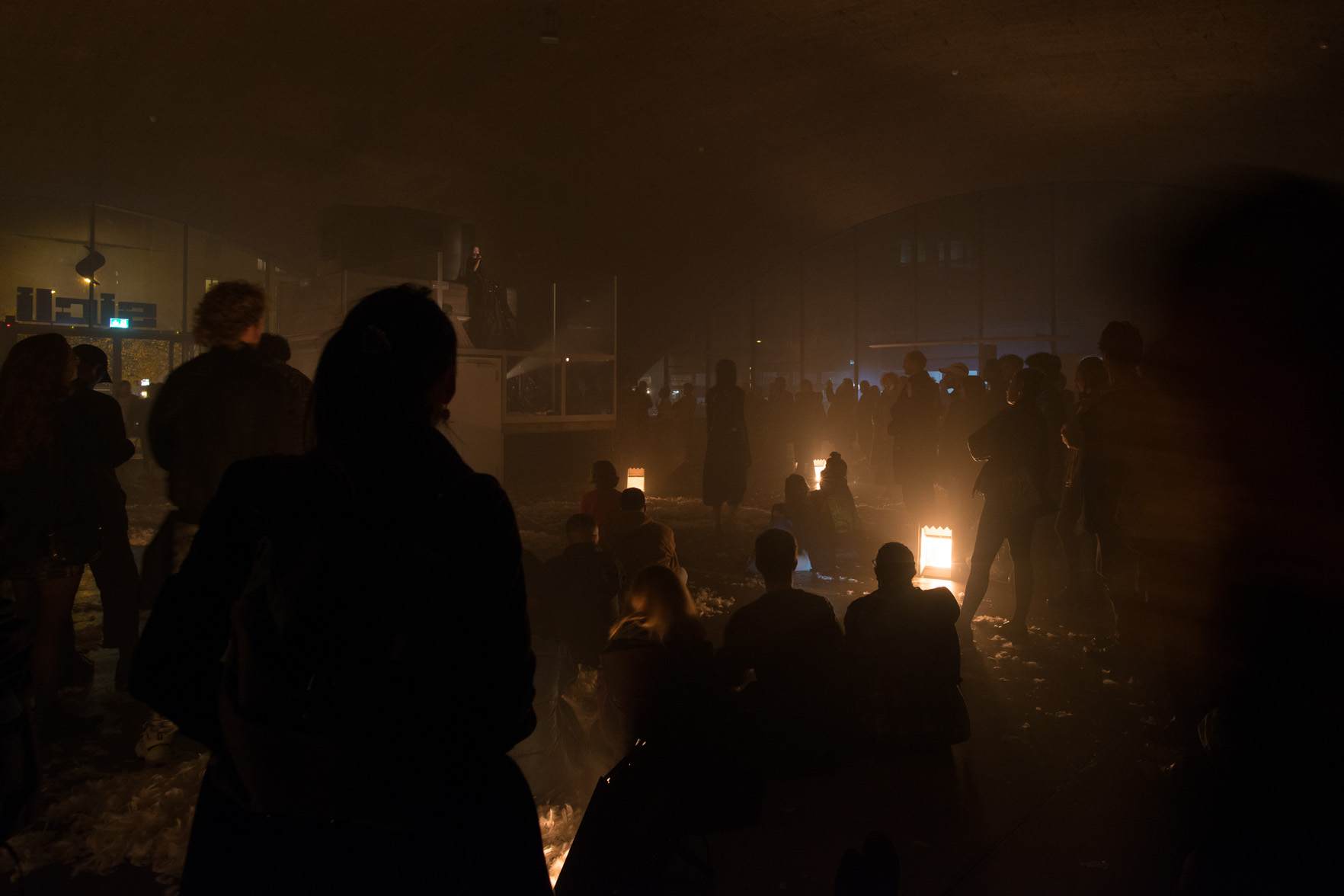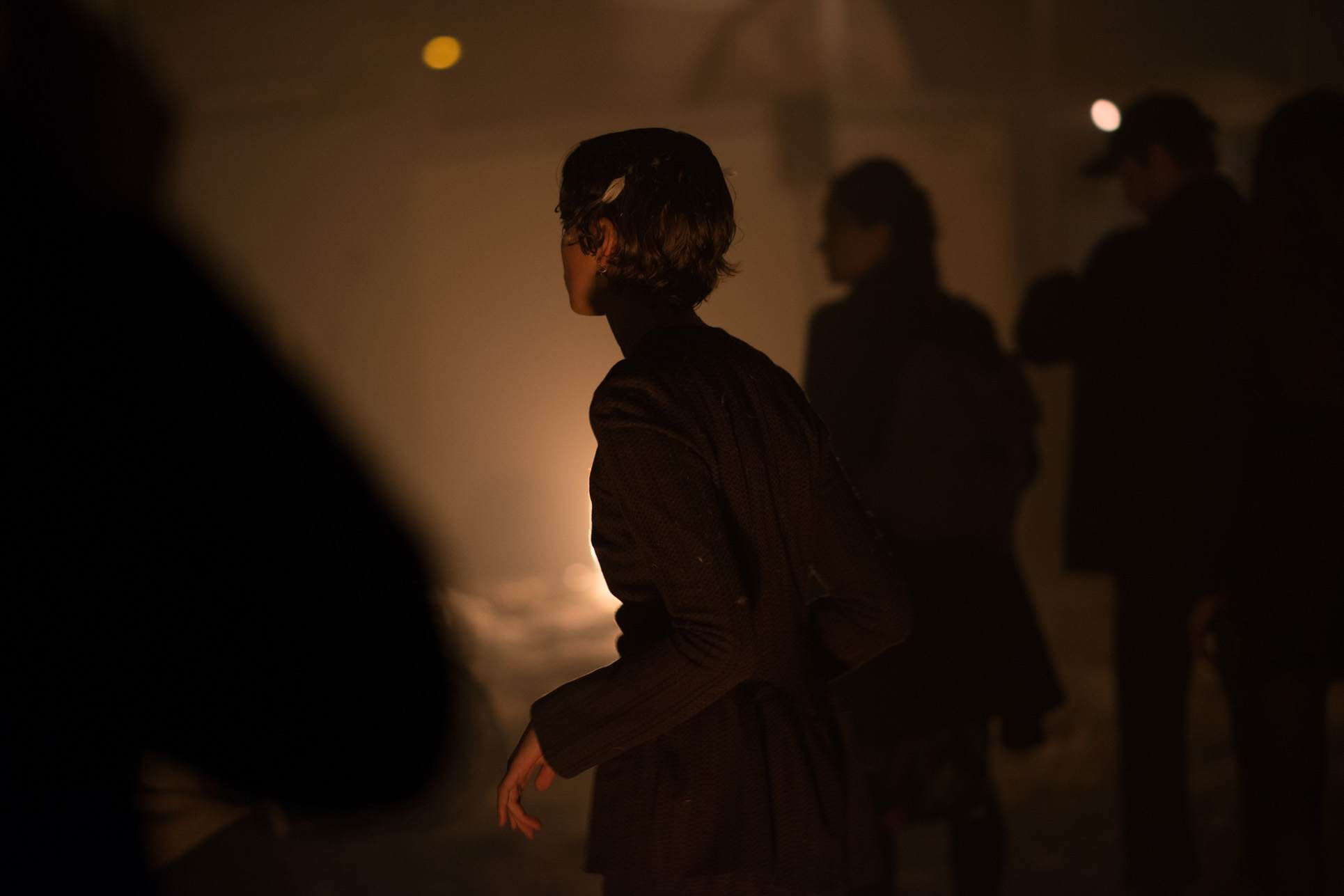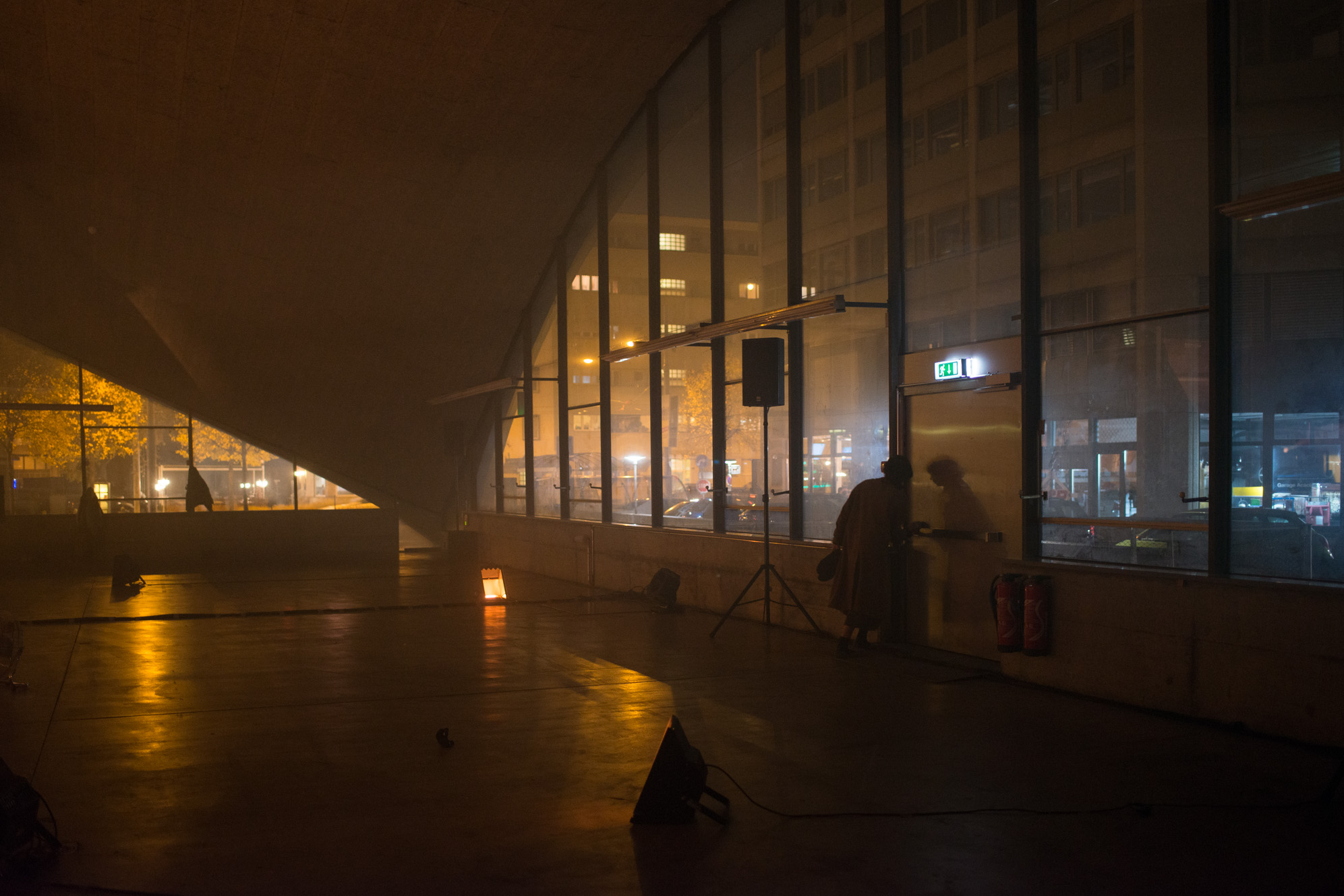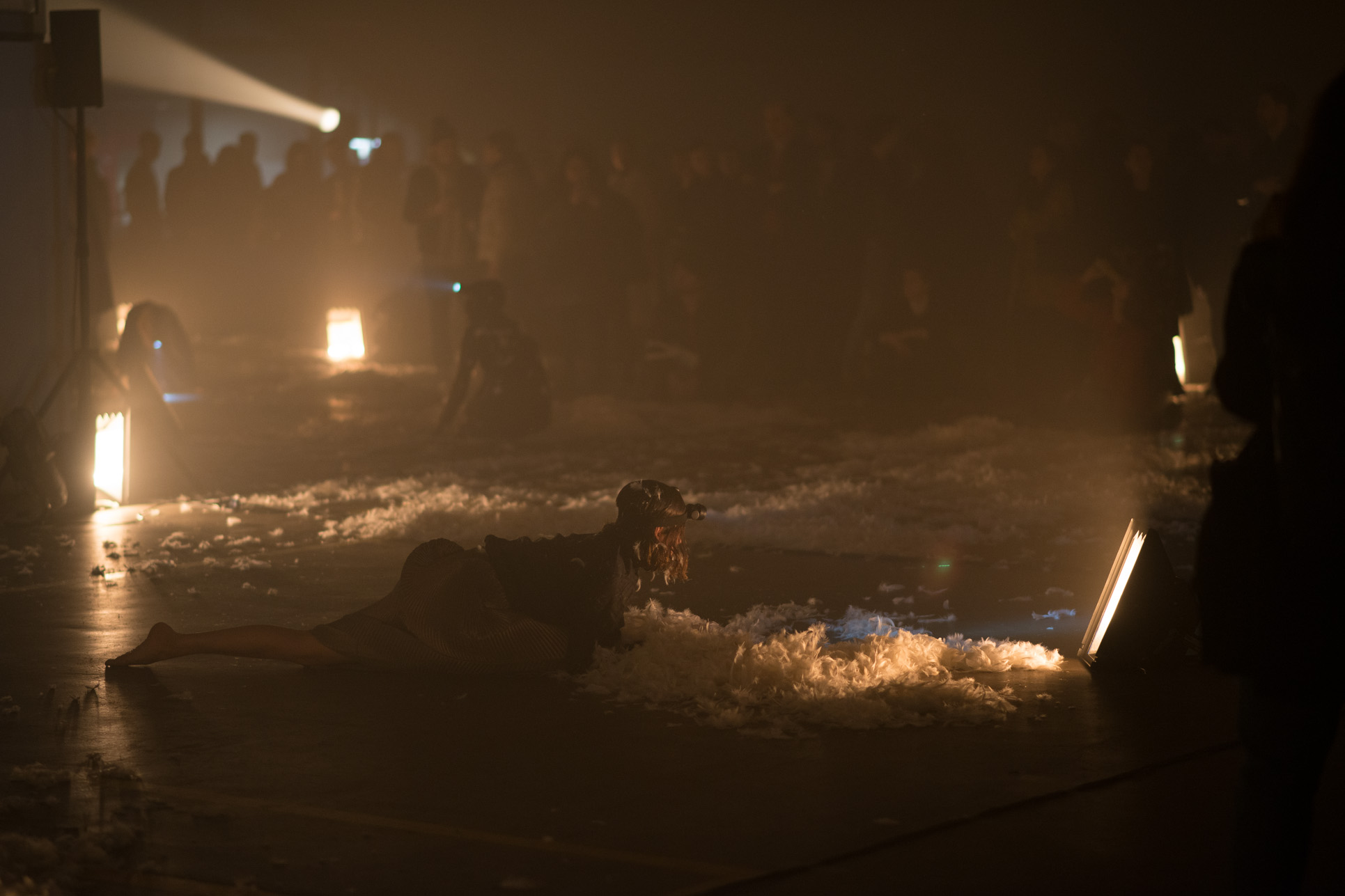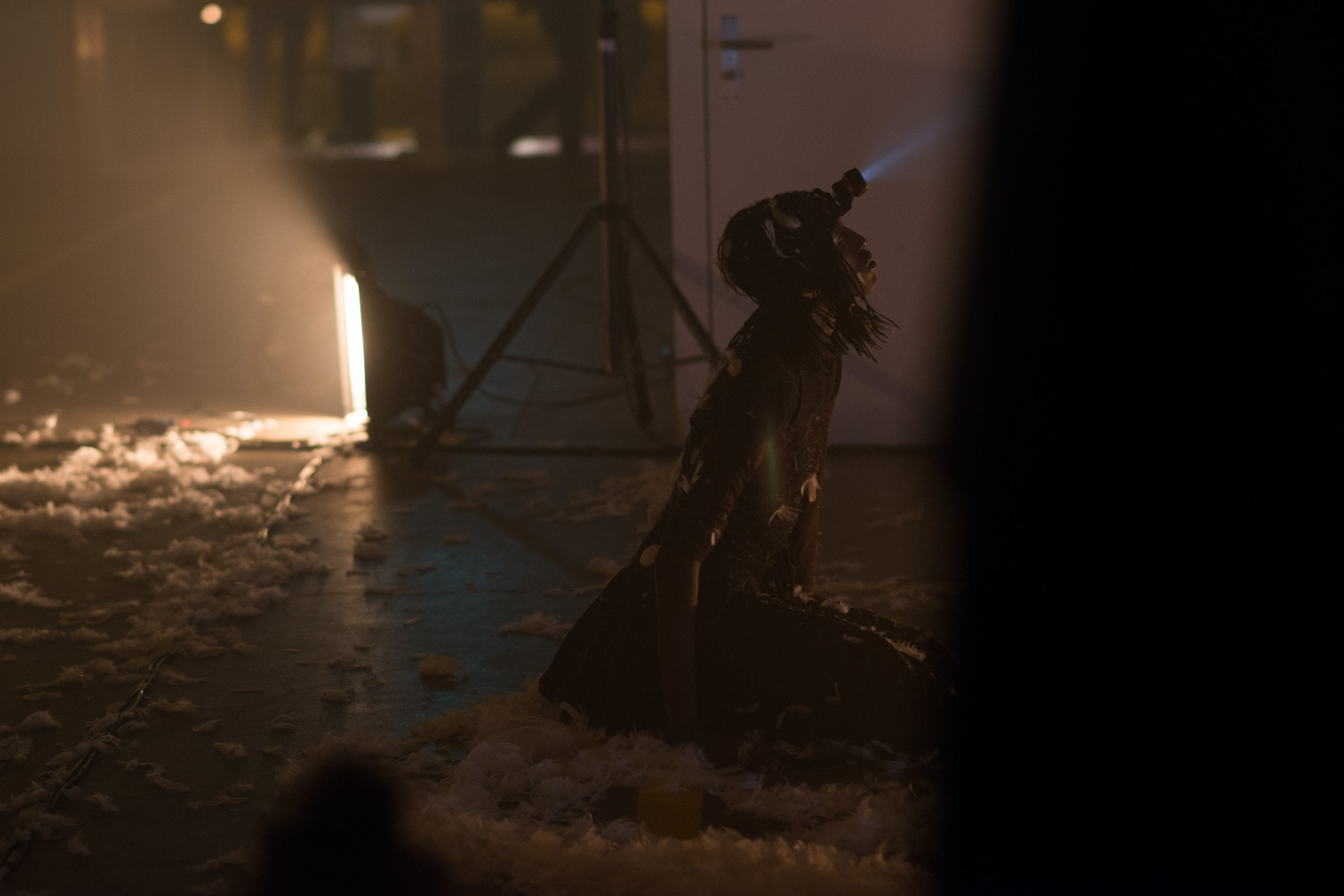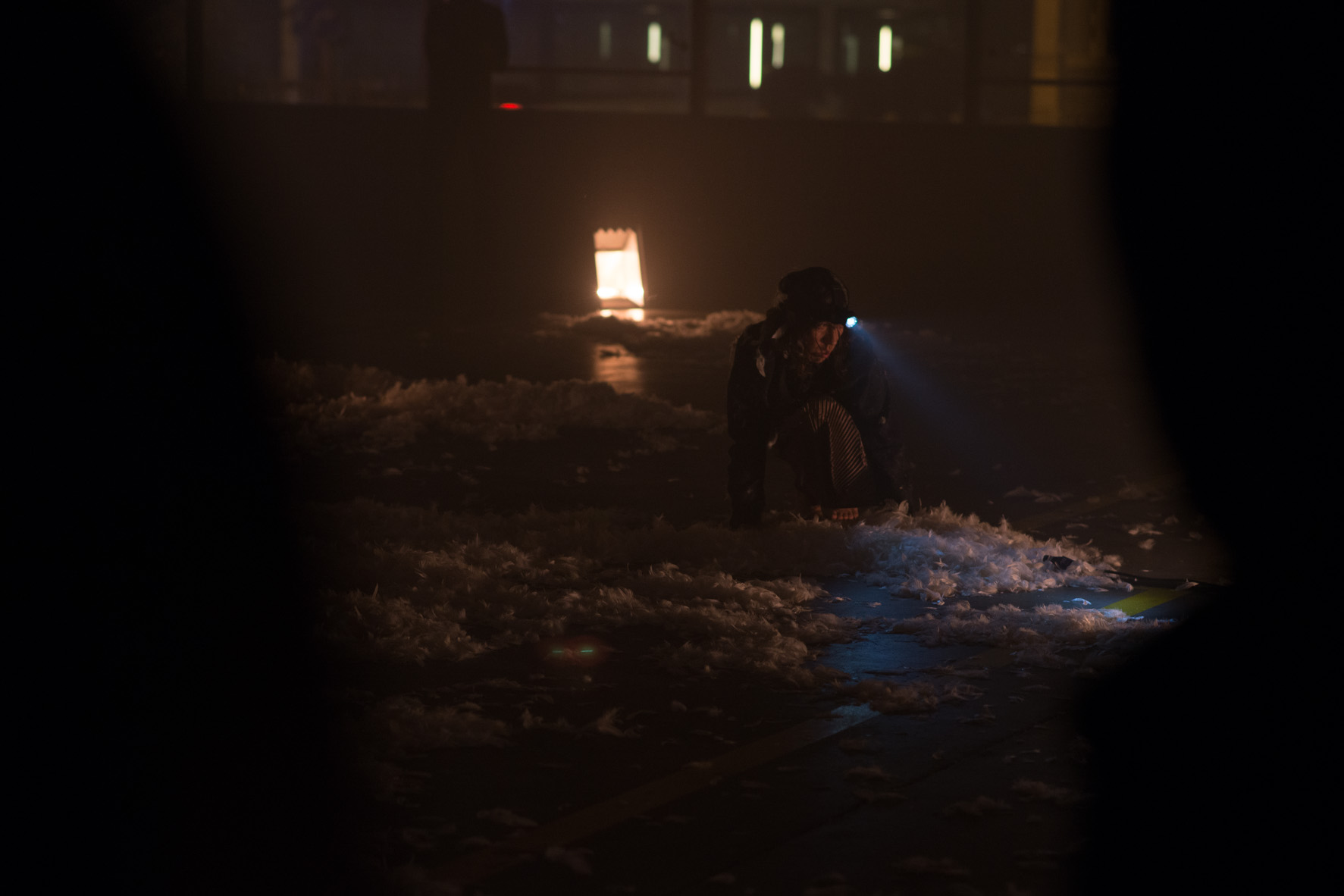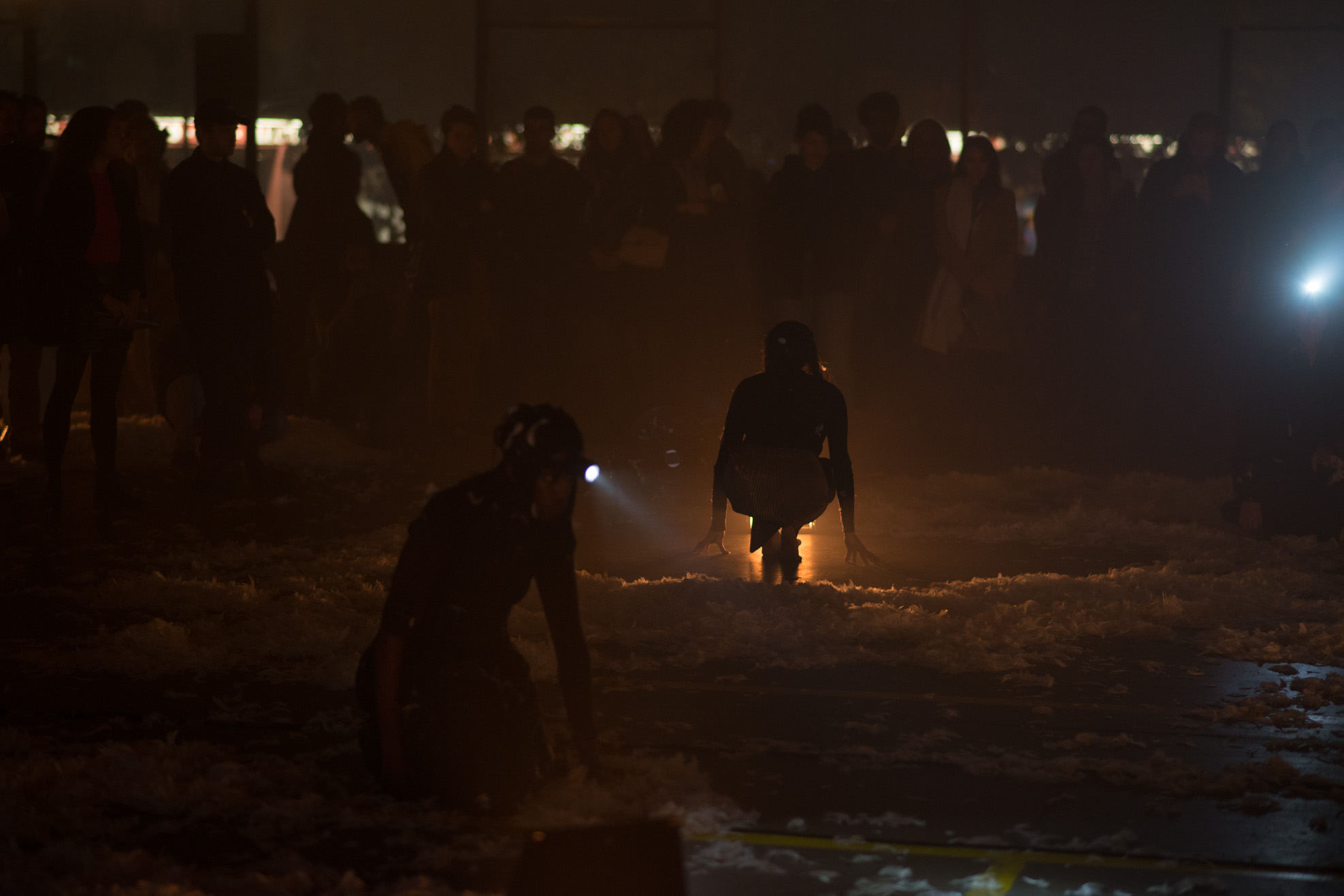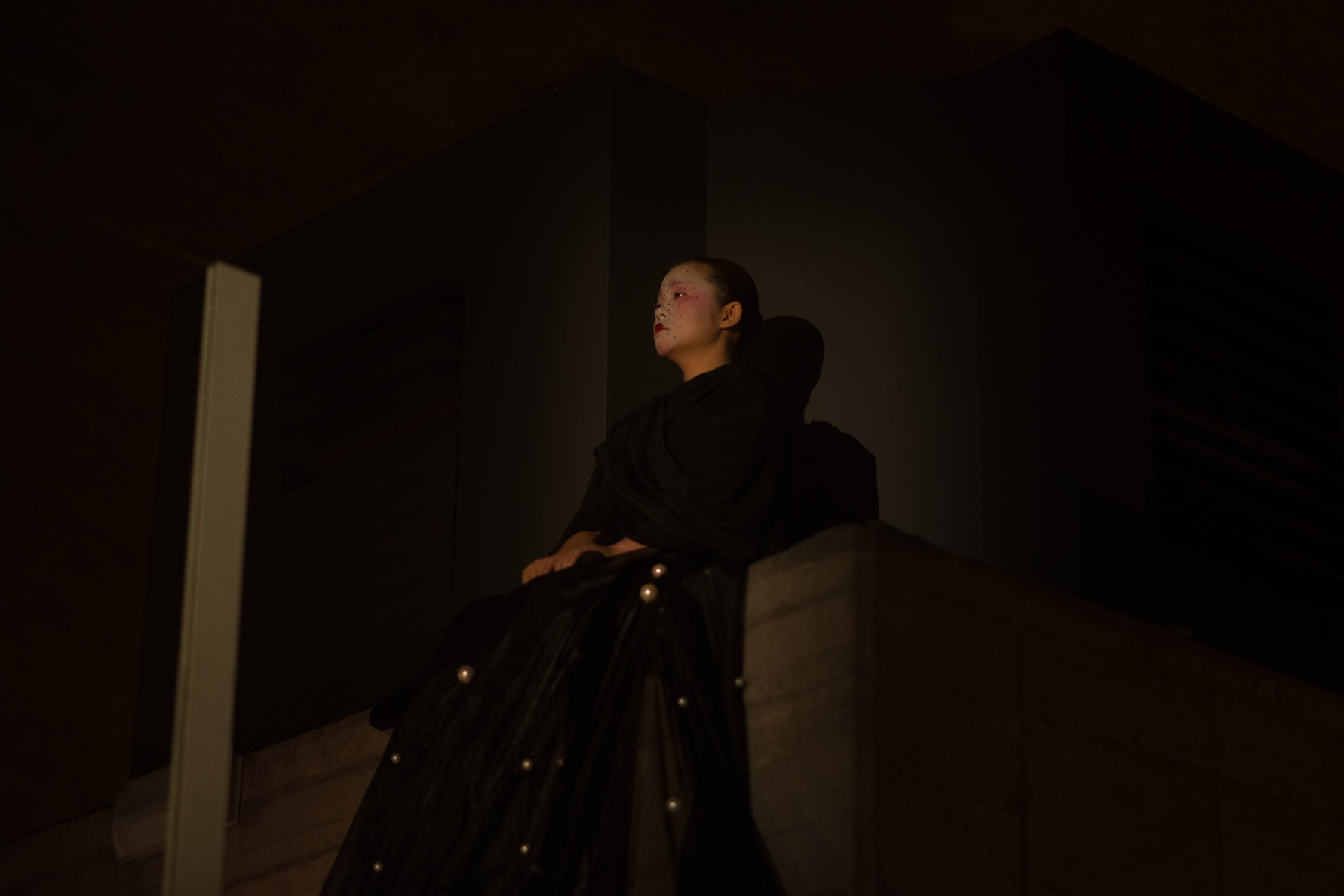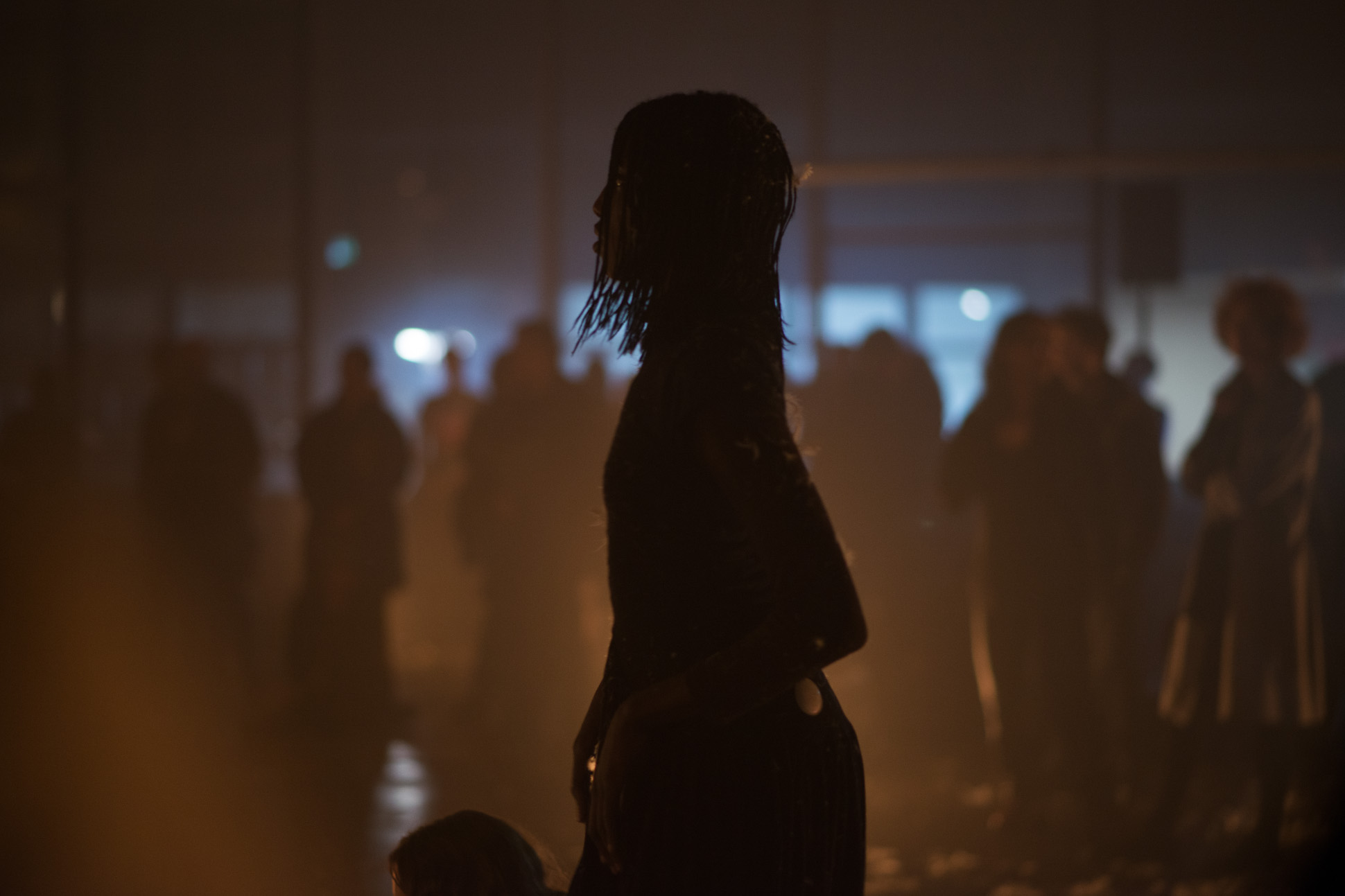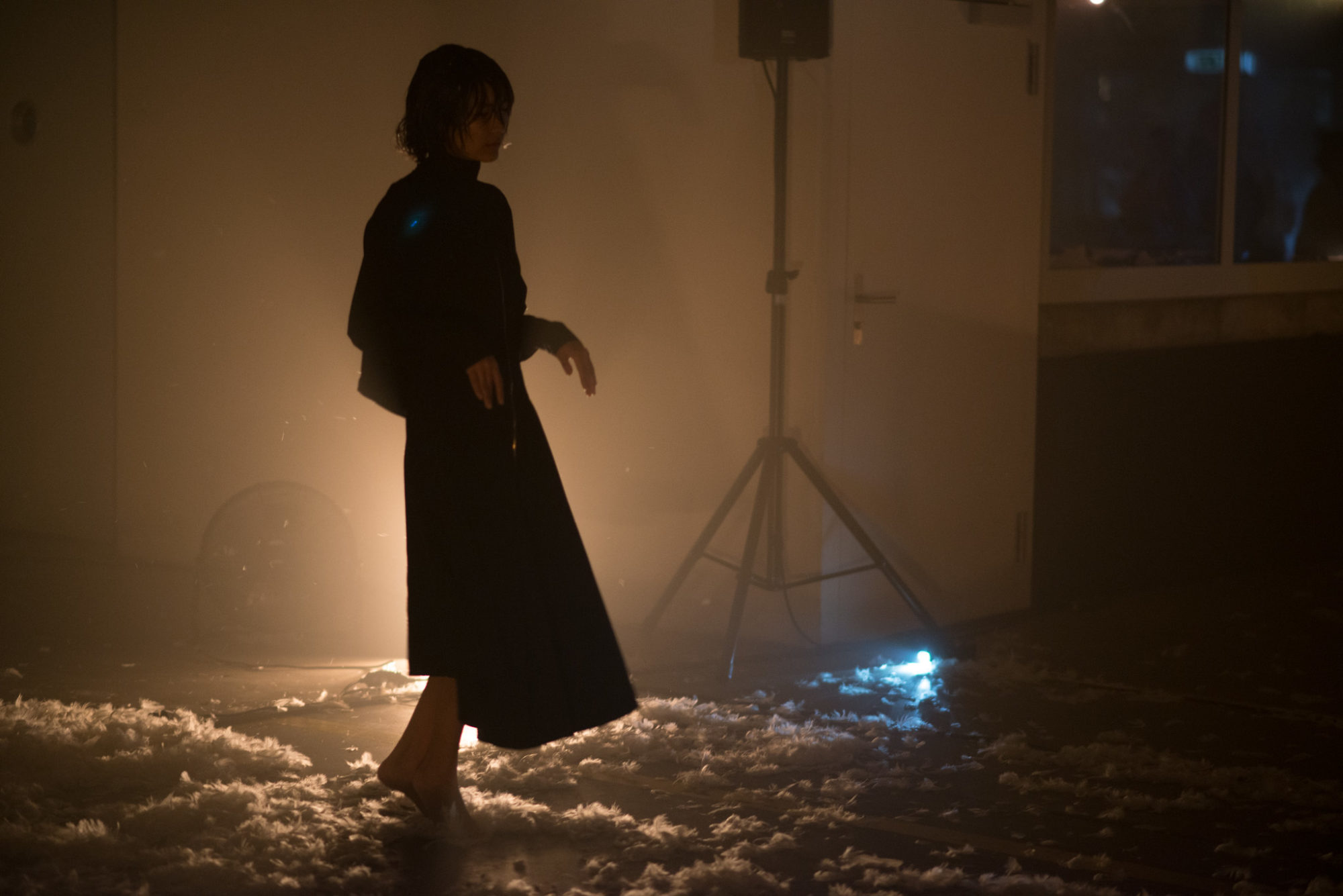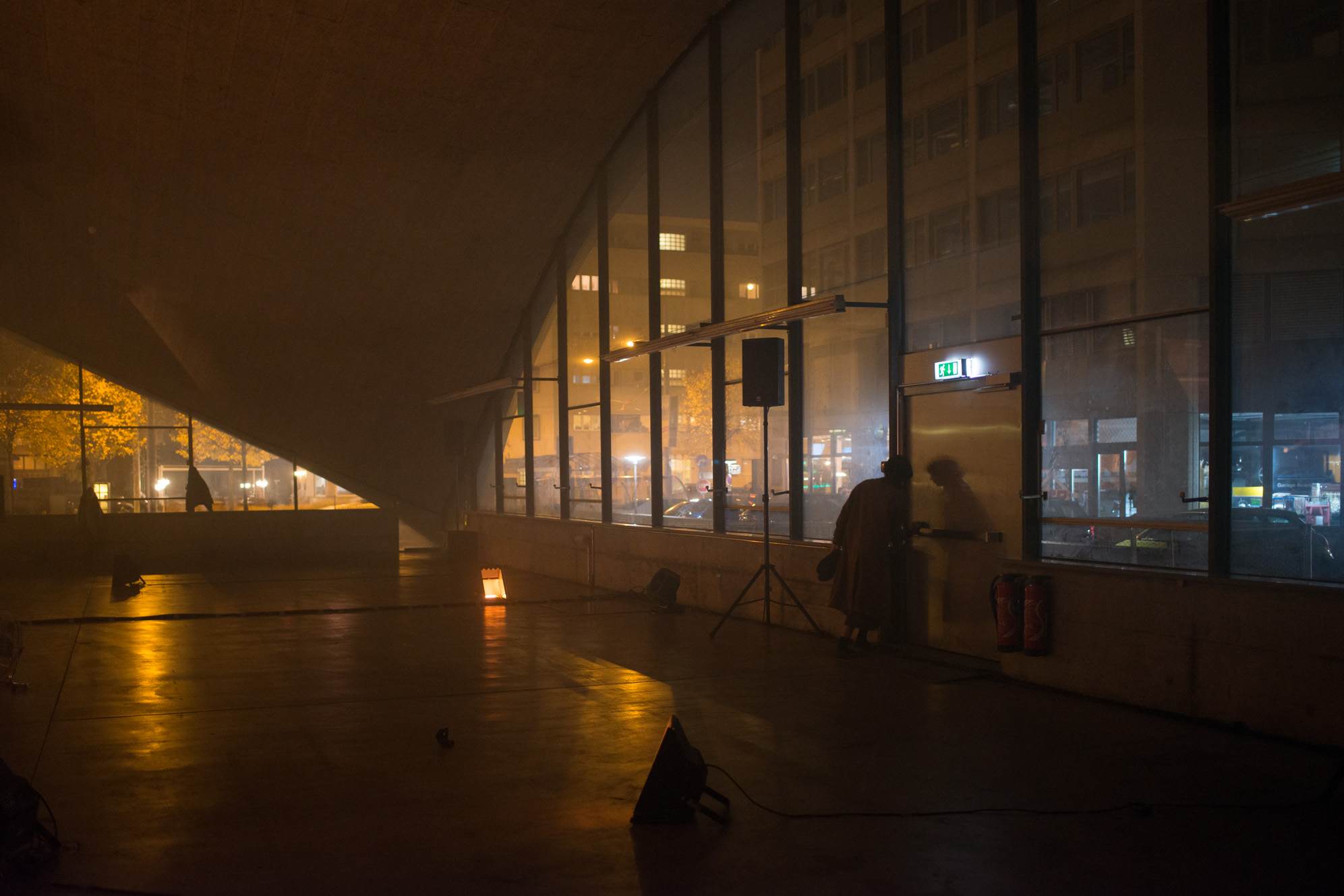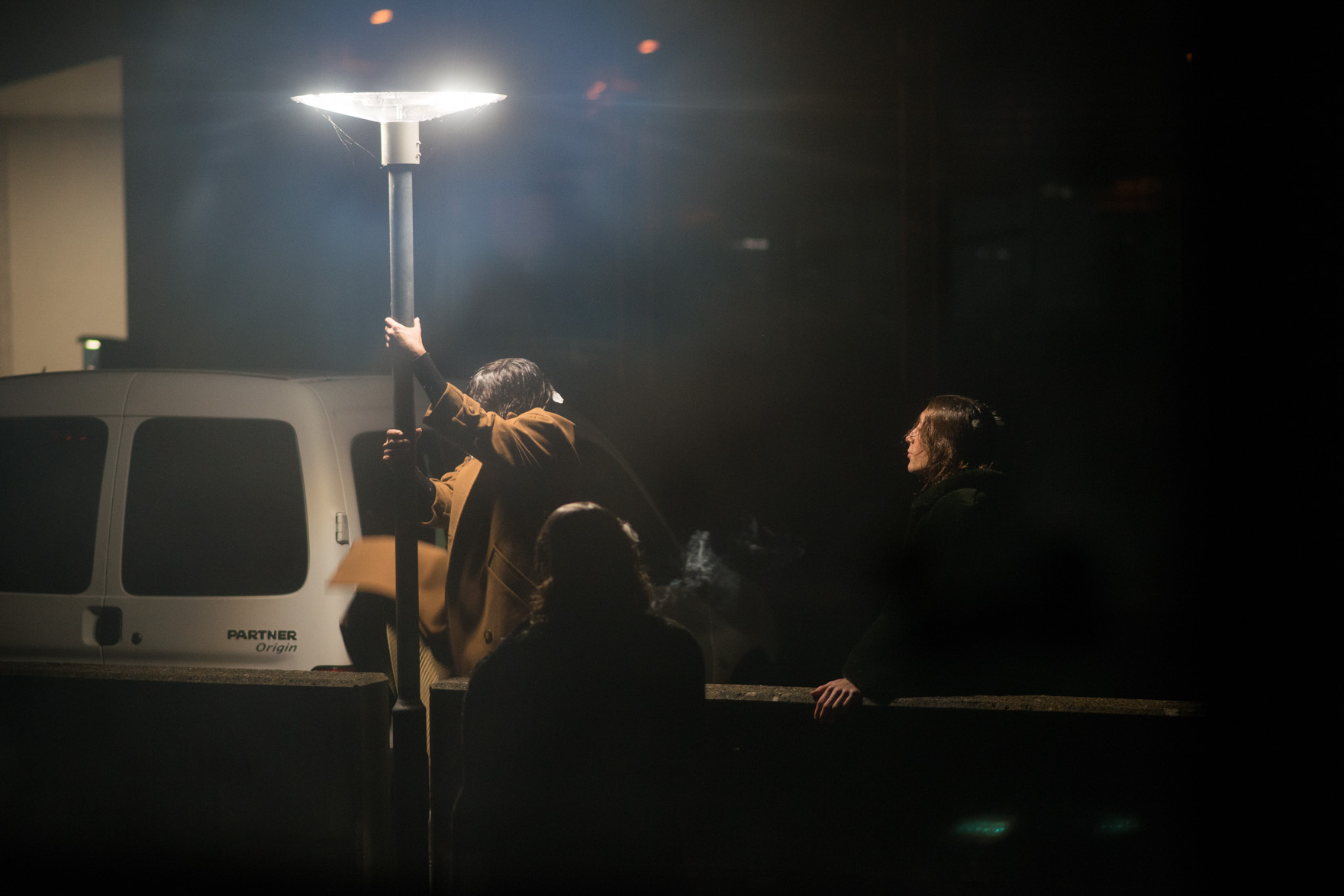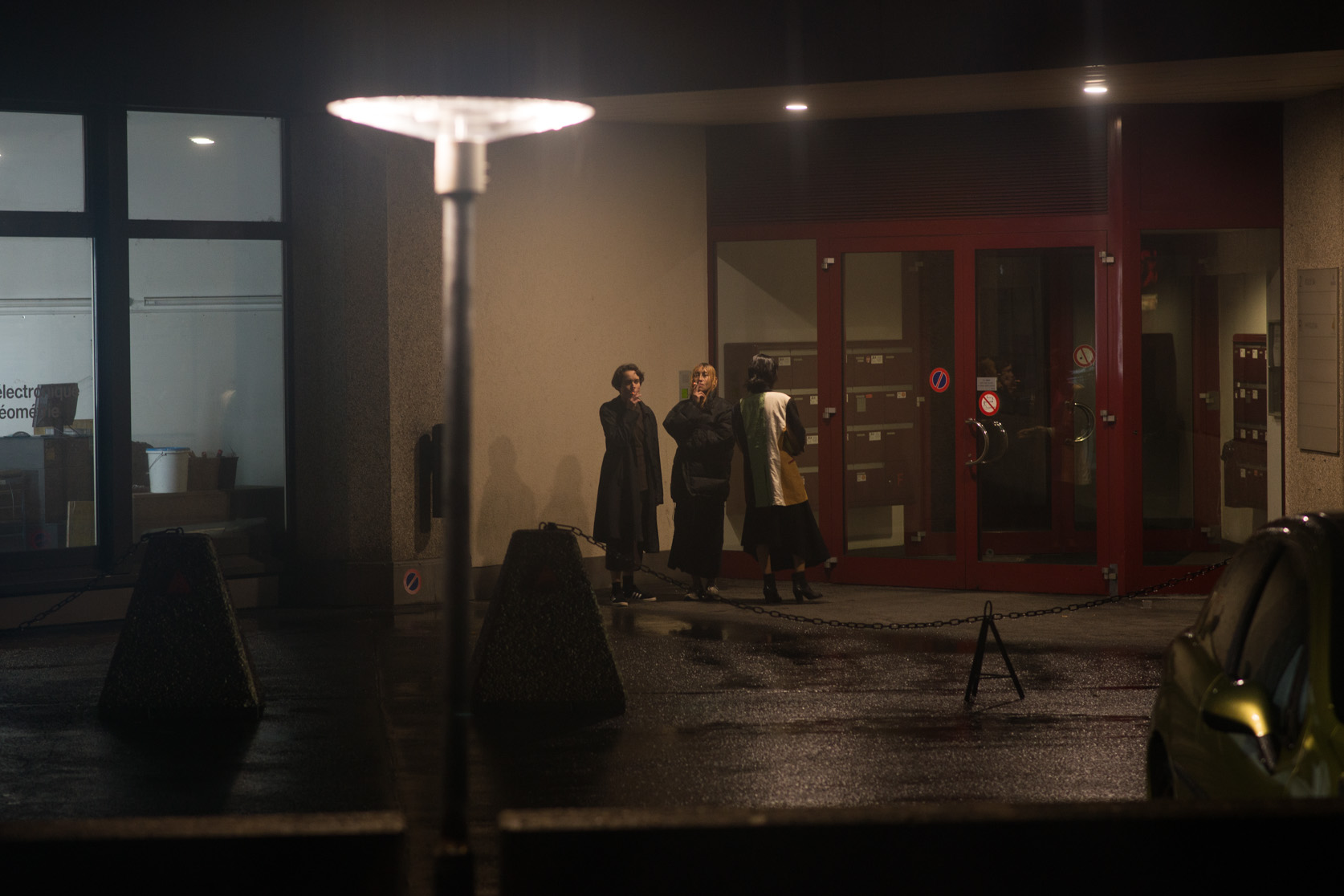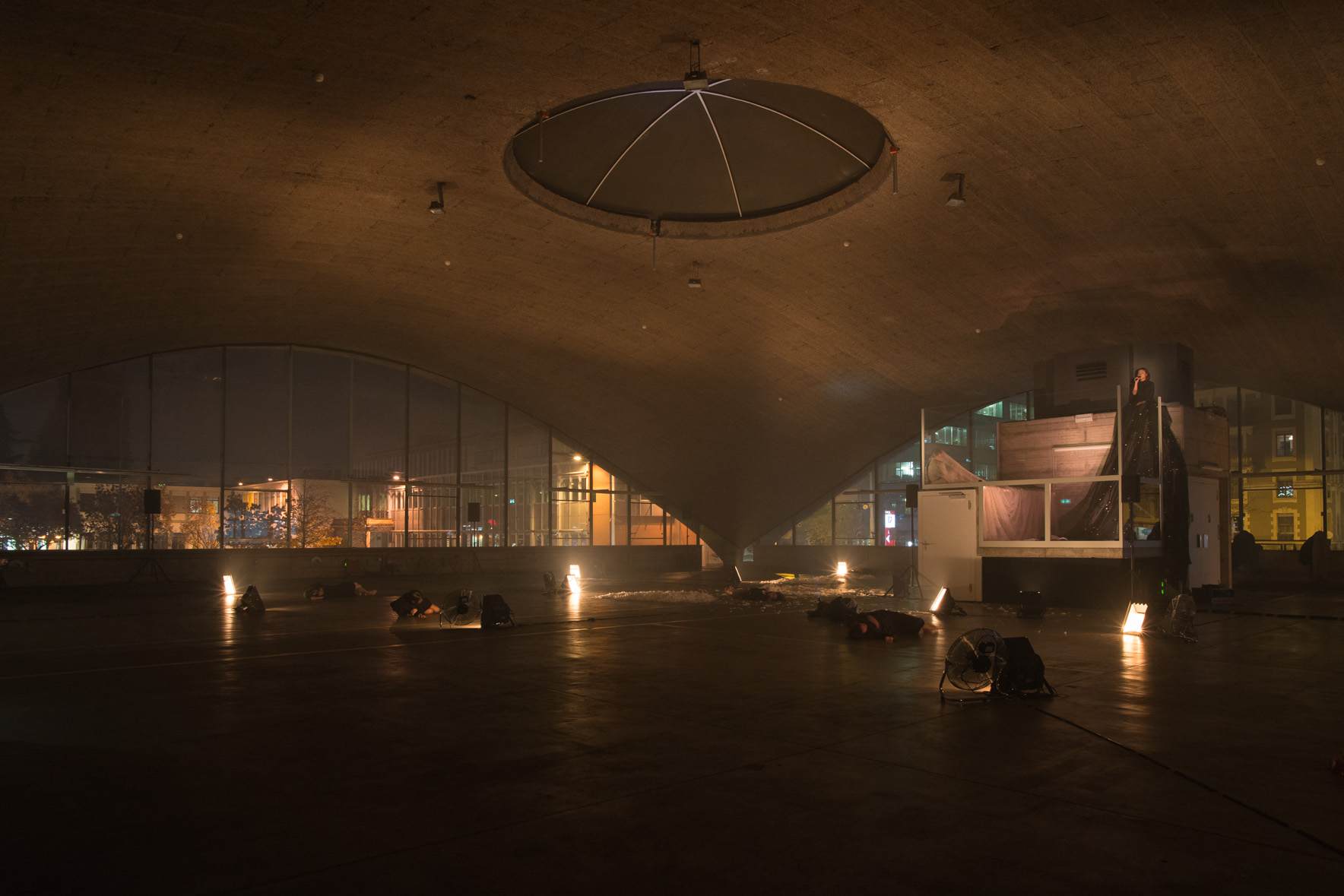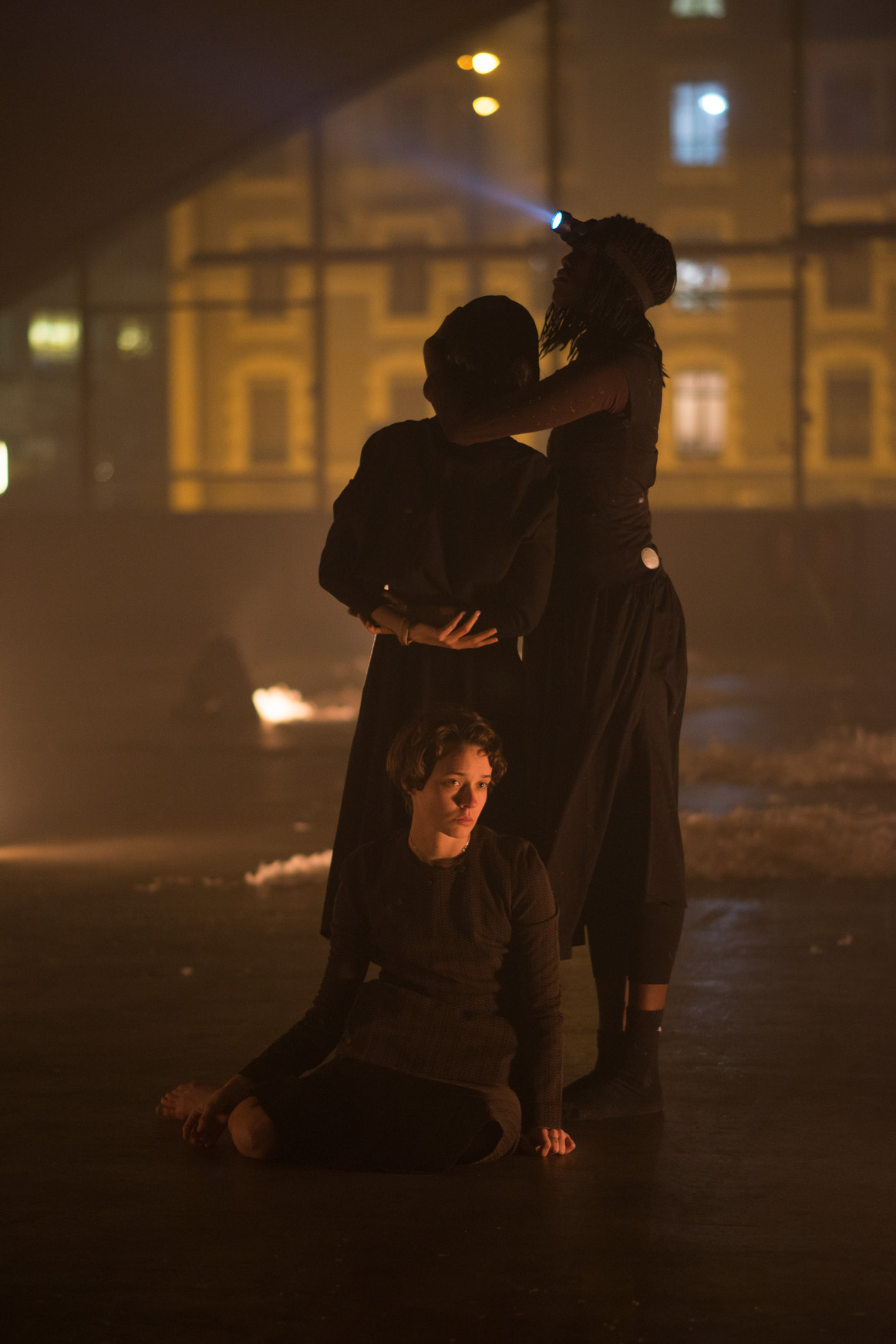 Soprano: Mingqi Hu
Tenor: Yinhan Deng
Performers: Tamara Alegre, Nabila Alegre, Pan Daijing, Valentina Demicheli, Kamilya Kuspanova, Kayije Kagame, Julia Lind, Edgar-Allan Torres
Costume: Ximon Lee
Wardrobe: Samuel Gui Yang
Makeup and hair: Franziska Presche
Wardrobe Assistant: Marcus Karkhof
Casting Assistant: Mohamed Almusibli