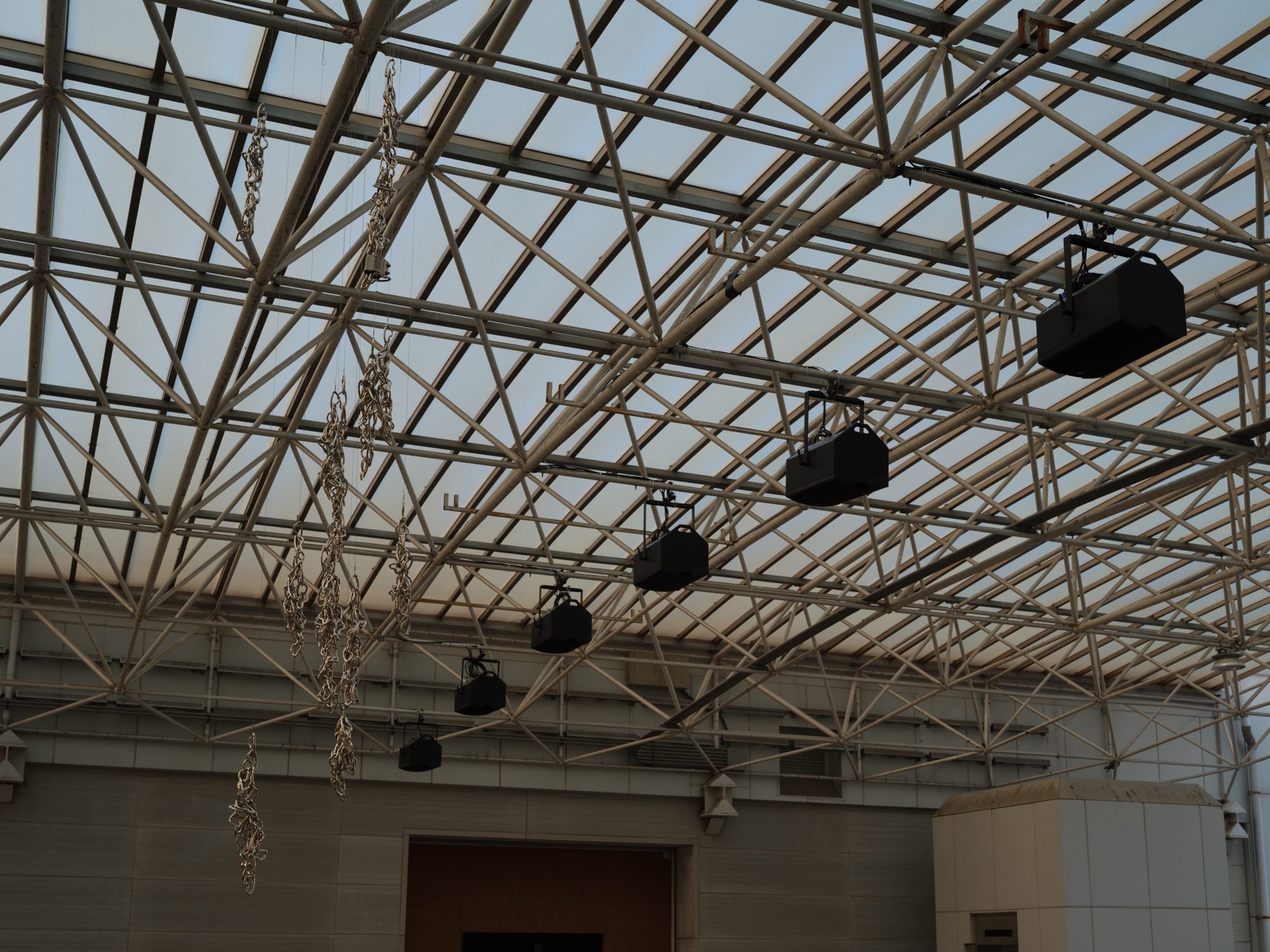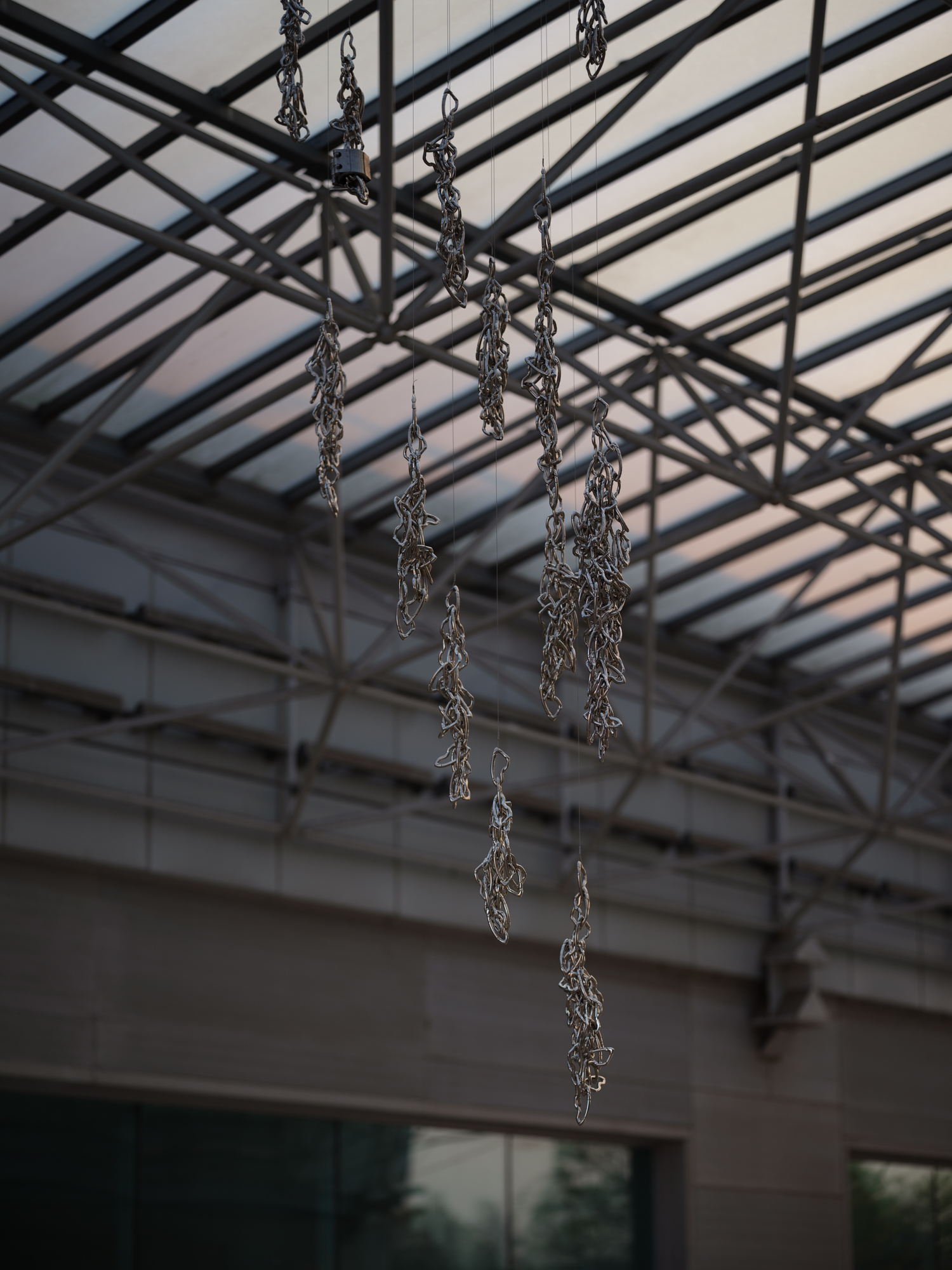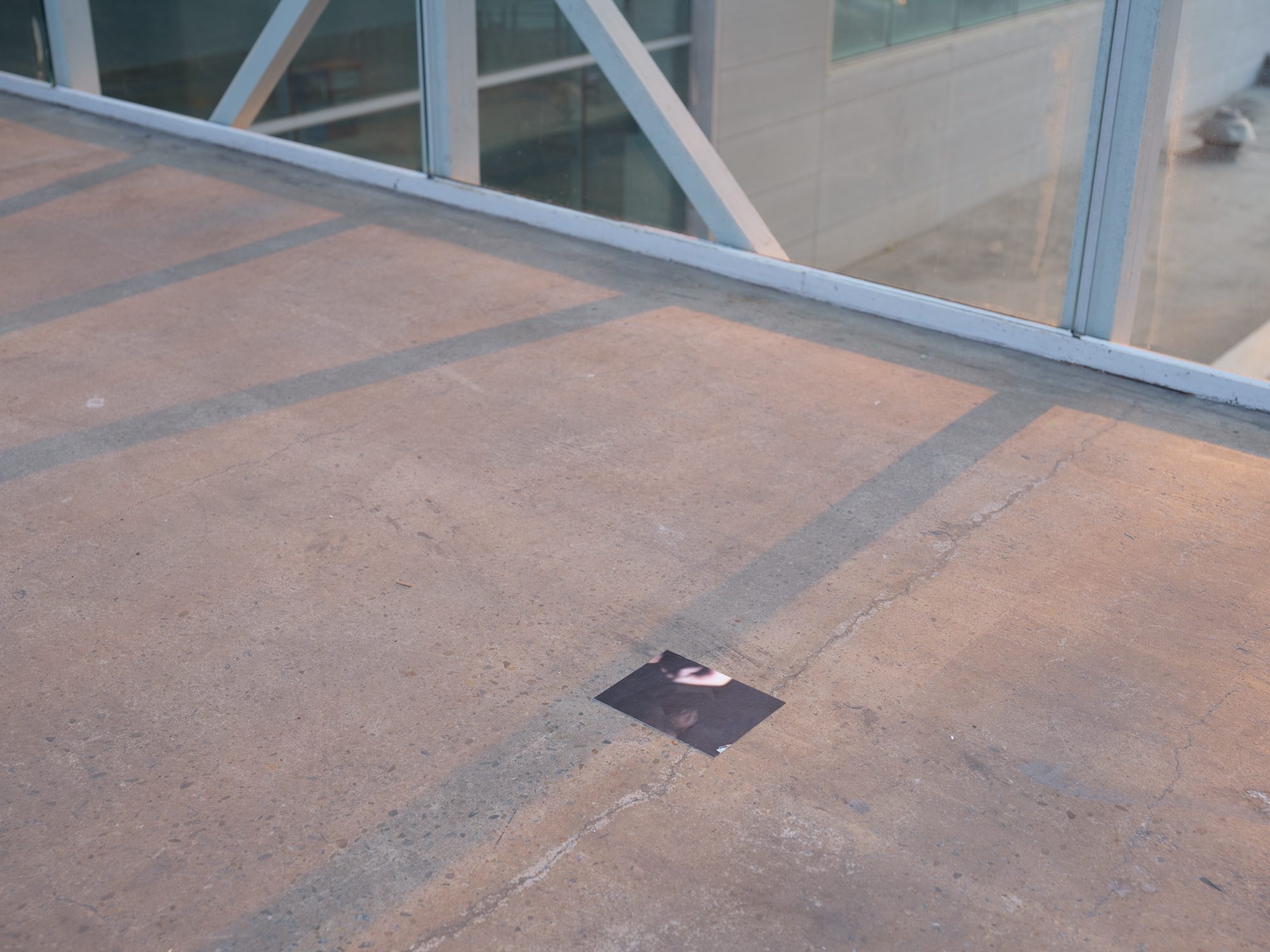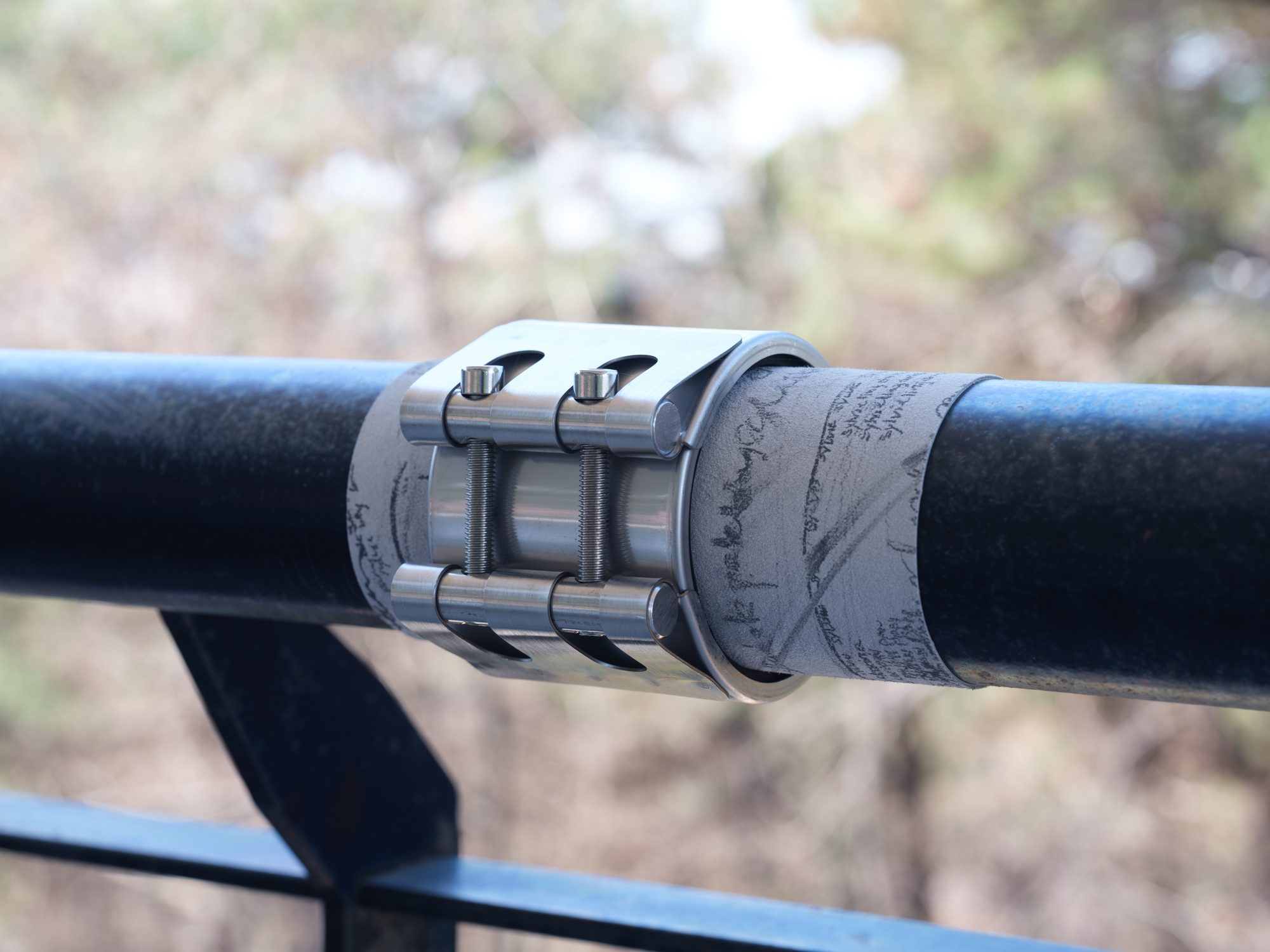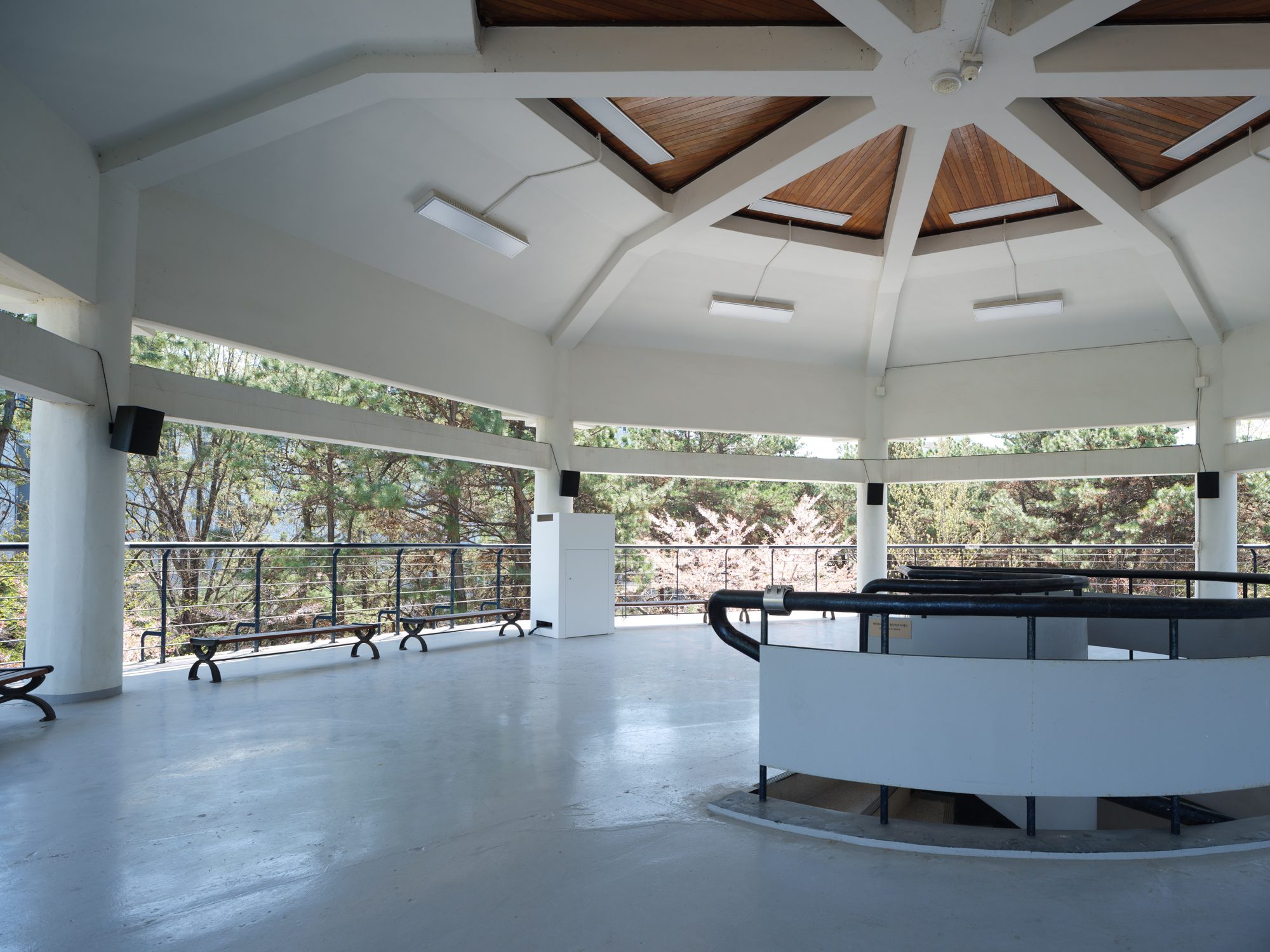 Scale Figures (on view)
Commissioned by 14th Gwanju Biennale, 2023.
Developing her compositional and spatial research, Pan Daijing has conceived a double architectural intervention for the Gwangju Biennale Hall Bridge and the Octagonal Pavilion located in Jungwoe Park, the two installations acting as the work's main body and prologue, respectively. An ensemble of loudspeakers at each site brings a composition of opera voices to life. As if rehearsing a daily encounter, Scale Figures serves to rehash the role of infrastructure as at once facilitator and enforcer, connector and barrier, by activating visitors' encounters with the material premises of these sites through sensory experience.