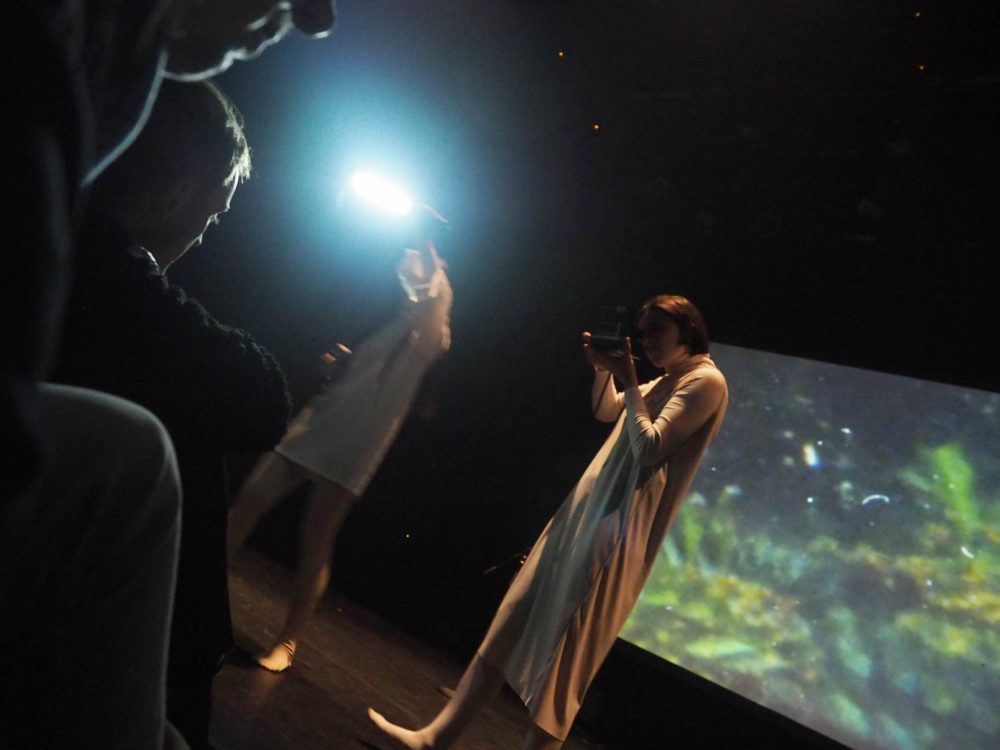 Curtain Trilogy
Curtain Trilogy is a three-episode live performance for theatre consisting of:
Elephant, which premiered at HAU2 Berlin on February 2017 for CTM festival with guest performer Silvia Jimenez and a video by Faraz Anoushahpour.
Raging Letters, in which 200 printed sheets were given away at the beginning of the performance, dictating a communication between spectator and performer: sitting in the dark, the artist created a vocal improvisation based on the letters shouted out from the audience.
The Fall, which premiered at Ramba Zamba Theatre for Pop Kultur Festival on August 2018 with guest performers Gregori and Alienor.